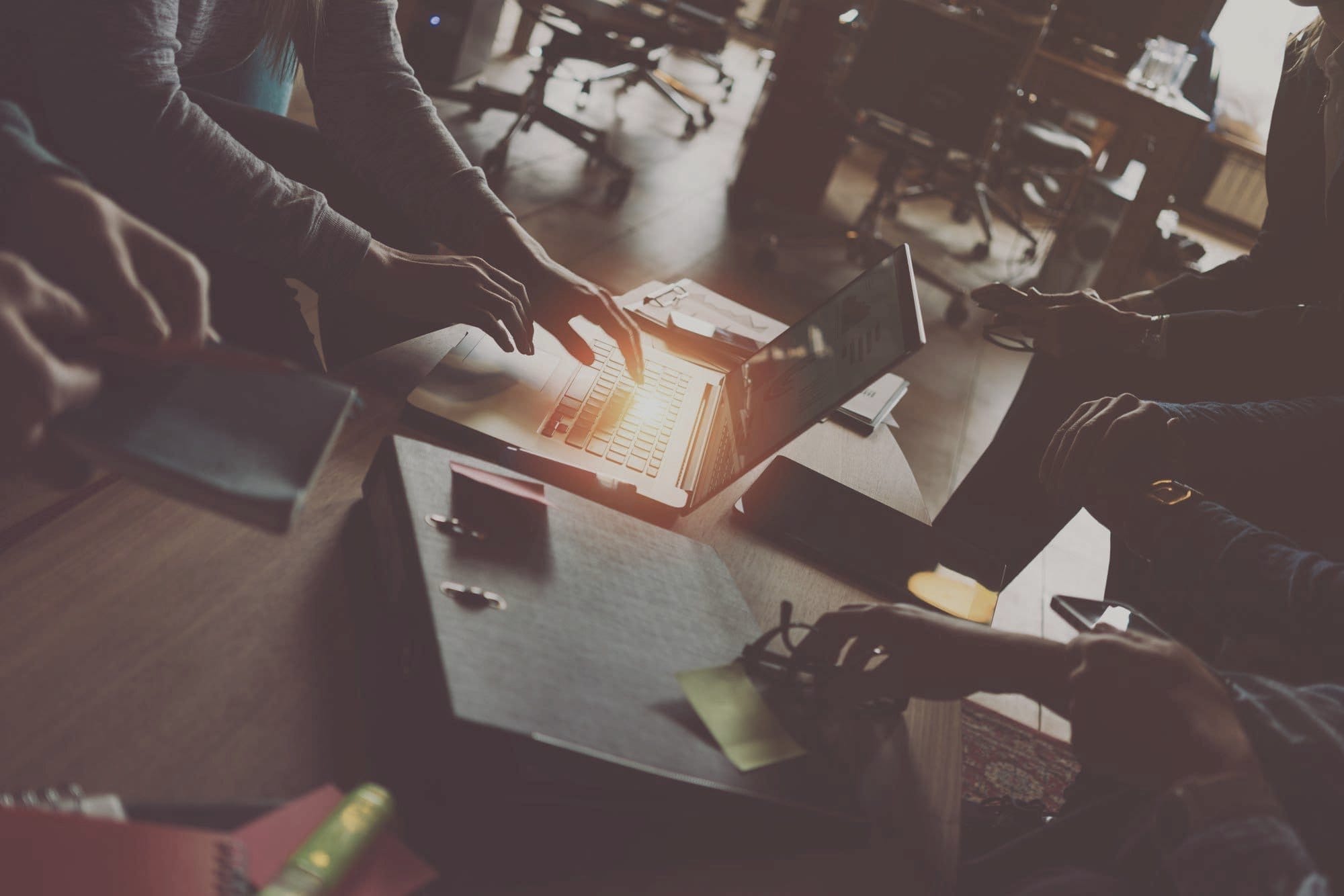 Our international professionals translate your SEO texts
A translation agency specializing in international SEO
Translations for a wide range of countries and languages by native-speaking SEO experts
In-depth knowledge on specific global target markets for SEO-related content localization
Professional SEO translations are about more than the literal words on the page. Content must not only be translated, but localized – taking into account all search engine-relevant nuances. At MONDIS, we internationalize your website and make content visible to users in the language of the respective target market.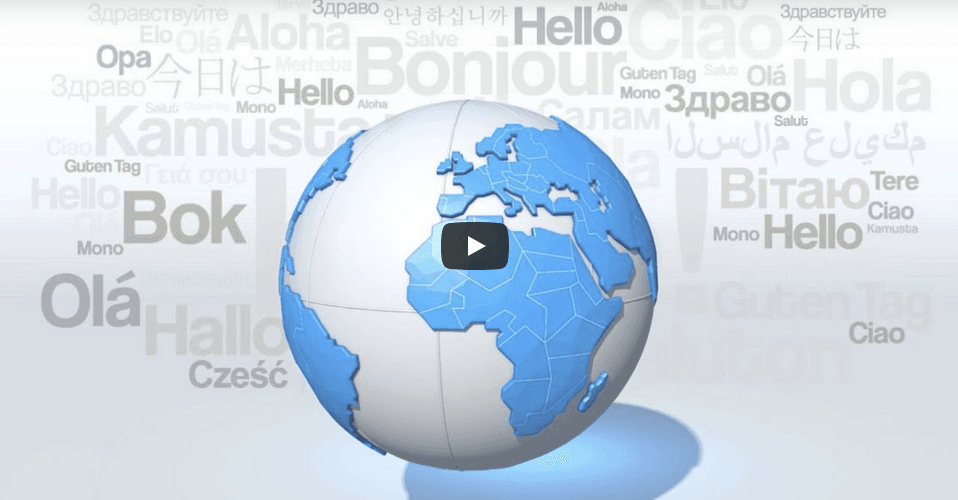 "SEO translations are multifaceted: content is not merely translated, but enriched with local market know-how and carefully selected SEO keywords."
SEO translation agency
Visible content in all markets thanks to targeted SEO translation
Professional SEO translations for your website
Globalization and digitalization are driving economic trends and accelerating change. This presents challenges and opportunities in equal measure: where once businesses only had to worry about local competitors, they are now in direct comparison with international providers. Competition is becoming ever fiercer. This makes it all the more important for businesses to establish an international presence. If you cannot be found in international search queries, you are not visible and therefore do not exist. Your web presence is your digital business card and, as such, is often the first step to connecting with customers in other markets. In order to target international customers effectively, online content should not only be translated into the local language, but adapted to the requirements of search engines. Only with search engine-optimized translations by a specialized translation agency will your content be sufficiently findable in the target markets.
Online marketing abroad: specialist SEO translations for your industry
Whether food, energy, pharmaceuticals, IT or services: each industry has specific requirements demanding equally specific know-how. Even in the initial stages of creating texts for a website, it is advisable to understand not only the target group, but the detailed technical, procedural and/or legal background. The right terminology is just as important as an in-depth understanding of the subject area. Moreover, the required tone of a text will differ depending on the industry: insurance companies, for example, use a completely different style than tour operators or fashion labels. As an agency for SEO international, we are mindful of the requisite expertise when selecting translators to work for our clients. Only an SEO translator who speaks the language of your industry can translate your SEO texts for target markets and target groups at the highest level.
SEO translation and localization
How we, as a translation agency, can help you internationalize your website
Why mere translation isn't enough
While many websites offer English and Spanish versions, the translated content is often not adapted to the characteristics of each individual target market. English is spoken not only in the United Kingdom and the United States but in Canada, Australia, New Zealand and Ireland. Spanish is the official language not only of mainland Spain and numerous islands but of Central and South America, including the Caribbean and Mexico. As such, these two languages serve a range of countries with completely different cultural backgrounds. Providing the same content to all of these target markets means the end result isn't quite right for anyone.
Adapting SEO texts to local characteristics
British and American English differ in terms of pronunciation, spelling, grammar and vocabulary, with additional regional variations on each side of the pond. Similarly, content that is relevant in mainland Spain does not have the same relevance 'per se' in other Spanish-speaking countries. Each target market has its own rules – not only in terms of language and culture, but also in regard to search engine optimization. Because of this, translation alone is not enough; rather, website texts must be optimized as unique SEO texts for individual markets, taking into account the relevant linguistic, cultural and search engine-related factors.
Working at the interface of multiple disciplines
What makes SEO translations so complex?
Have your SEO texts professionally translated by SEO project teams for multilingual websites
When it comes to professional SEO translations, success is governed by a wide range of factors. Different demands are placed on the content – and thus also on the translation – depending on the industry, product and target group. Background knowledge in the subject area and a specialist vocabulary are as essential as a natural, native-level feel for the language. To ensure that your website is optimally tailored for the target language and country, it is helpful to establish separate project teams to cover different requirements. In our translation agency, these project teams work at the interface of several disciplines – from technical translation, terminology and proofreading to search engine optimization and online marketing.
Translation of SEO texts and localization of metadata
In addition to the SEO texts – i.e., the content that is visible to users – each website also contains hidden text elements, or 'metadata'. Metadata provide search engines and visitors with valuable information about the content of a website, which in turn helps to influence click behavior. For this reason, a good SEO translation must incorporate the adaptation of all SEO-relevant meta elements – such as page titles, meta descriptions and alt tags – for the target market in question. URLs, file names, image captions and keywords should also be localized.
Search engine-optimized translation
The value of localized keywords
Keywords are the key to unlocking international markets. As such, it is not enough to simply take the keywords for your source language and convert them word-for-word into another one. Each language and culture has unique search habits that should be taken into account in the SEO translation process. For example, if you are selling knitted garments, it is helpful to know that what UK shoppers refer to as 'jumpers' are labeled as 'sweaters' in the US. In this example, translating SEO texts means identifying precisely what is being searched for in each of the target markets. This premise is also referred to as regional search intent. For search engine-optimized translations, it is important not only to prepare content with the target market in mind, but to research and integrate the appropriate keywords.
Different countries, different search terms
International keyword research forms the basis for optimal SEO translations
Which terms are googled in different countries?
Regional search behavior differs from market to market and does not always give the results you might expect. For example, 'Brexit' did not make it into the top ten most frequent searches in the UK in 2019. Instead, sport led the way, with the users searching most often for 'rugby world cup' and 'cricket world cup'. In Germany, the search term '30 Jahre Mauerfall' ('30 years since the fall of the Berlin wall') achieved eighth place, while its equivalent 'the fall of the Berlin wall' reached a very commendable ninth place in Australia. 'Notre Dame' took the top position in France and Norway, though only the French searched for the full name 'Notre Dame de Paris'.
Cultural nuances in search queries
Even where users are searching for the same topics, it is clear that the exact formulation of search queries differs widely across local markets. Users in the DACH region tended to refer specifically to the 'anniversary' of the fall of the Berlin Wall, while more distant markets such as Australia simply googled the event itself. French users entered the full name 'Notre Dame de Paris', while searchers in neighbouring countries entered only the commonly known shortened version 'Notre Dame'. A good SEO text must reflect these types of subtleties, since it is precisely these cultural nuances that determine a translation's ability to rank well in search engines. Thus, in addition to upstream keyword research for the local market, the SEO expertise of the native translator plays a decisive role.
Find the right keywords for each target market
To ensure that content is optimally adapted to the search behavior of target groups in markets around the globe, MONDIS compiles interdisciplinary project teams consisting of SEO experts, online marketing specialists and specialist translators. Thanks to this expertise and to an extensive set of tools, we are able to determine the relevant keywords for your target market, apply them to your translated content and differentiate your website from competitors. A keyword and competition analysis forms the basis for an SEO translation concept with long-term effectiveness, helping to increase visibility over time.
Different markets – different search engines?
In the first instance, search engine optimization means optimizing content for Google. With a more than 90 %1 market share worldwide, Google is the clear industry leader. But there are interesting exceptions: in Russia, only just under half of all search queries are made via Google, while the other half2 are processed by Yandex. In China, Google is as good as irrelevant: with a less than 5% market share, the market leader lags behind not only internet search giant Baidu but cross-language search service Sogou and mobile-first search engine Shenma.
1 https://gs.statcounter.com/search-engine-market-share/all/europe, eingesehen am 27.02.2020
2 https://gs.statcounter.com/search-engine-market-share/all/russian-federation
White paper
Is translation alone enough to achieve effective positioning for your international website?
In this white paper, we explain why keyword research is essential to allow you to be found online by target groups worldwide.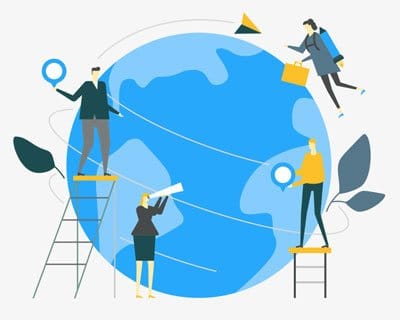 know-how
What factors determine the success of a SEO translation?
Use of native speakers Translators who translate from the source language into their mother tongue are proficient in all nuances of the target language. As a result, they are able to ensure high translation quality.
Specialist expertise Comprehensive know-how in the subject area enables the translator to use industry-specific terminology with confidence.
Localization Your content is adapted to the linguistic and cultural characteristics of your target markets with regard to names, units, search preferences and more.
Marketing know-how Your website is your online business card. As such, it is important that your marketing strategy and corporate language are adhered to and the tone of your texts is maintained across all languages.
Market-specific keywords Keywords are researched for each target market, taking into account regional search intentions and culturally determined search habits.
Optimization for local search engines Google is not the be-all and end-all in every single market. Where necessary, your content may also need to be optimized for Baidu, Sogou, Shenma, Yandex, Seznam or other locally relevant search engines.
Man versus machine
What about automated translations?
Can tools, not translators, be the path to an effective SEO translation?
In the age of digitalization, it is tempting to use translation tools to convert texts into different languages automatically. However, tools such as Google Translate cannot replace professional human translators. The technology of machine translations is based on algorithms, which means that your text will be translated in the same way it has been translated on other websites. This can not only lead to unnatural-sounding content, but may generate duplicate content, too.
The importance of country-specific differences in the translation of SEO texts
Depending on the language, translation tools have access to different amounts of data. For English or Spanish, the data pool is larger than for Icelandic or Estonian. This means that it is not always possible to generate accurate translations for all languages. Country- or region-specific terms, such as proper names and holidays, may be translated incorrectly or not translated at all. Homonyms or polysemes may be misinterpreted because the machine cannot comprehend the full context. Information involving units of measurement, such as temperatures, are translated literally by artificial intelligence (AI) translators instead of being converted appropriately for the target market.
Assured quality, free from cultural translation errors
As a result of this, automated translation quickly reaches its limits – not least when it comes to the creation of specialist SEO translations. The AI does not have the necessary background knowledge – or the ability to transfer this knowledge to new contexts – to apply specialist terminology reliably and reproduce logical threads of argument. This poses various risks, particularly for complex or legally sensitive topics. Accurately translating these details in SEO texts requires a cultural background and a native feel for the language – a quality standard that no machine can (yet) meet.
Translate SEO texts with added value for local users
Cultural particularities require the translator's full attention. Search engines operate on the basis of locally relevant keywords in each language. Only a translator with SEO expertise can correctly draft texts and keywords for the target market, plan all project steps, adhere to terminology in a meaningful fashion and ensure high quality. Thanks to the expertise of our our translation agency, you can trust that your requirements and expectations will be met in full.
An important trend
Voice search SEO
How voice assistants are changing search behavior
Whether "Hey Siri", "Ok Google" or "Hello Alexa", virtual voice assistants are enjoying increasing popularity. Thanks to their ability to recognize and understand spoken language, they are also changing search behavior. Traditionally, searches have been carried out by text input, with users entering a number of loosely-strung-together keywords in the search field. Most written search queries consist of proper names and nouns, sometimes in combination with the basic form of verbs. Speech search, on the other hand, imitates natural dialogue and is able to deal with Wh-questions. In practice, this means that while 'conventional' searches might take the form of "winner of the European Handball Championship" or "apply for a passport", we ask Siri and Alexa: "Who won the last European Handball Championship?" or "How do I apply for a new passport?"
Natural-sounding SEO translations
In contrast to 'conventional SEO', where a ranking anywhere in the top ten can bring sufficient traffic, the only content that 'ranks' in voice search SEO is that which is read aloud by the search engine. For SEO translations, the implication of this is that texts must more closely resemble the spoken language. This is another reason why it is best to use native translators for each target language. It is through this exclusive use of native speakers that we, as a translation agency, are able to offer natural-sounding, professional SEO translations.
These clients trust MONDIS All rights to trademarks are the property of their respective owners.
How we work
From the initial analysis to the perfect SEO translation
Kick-off meeting We'll hold an initial discussion to clarify the requirements for your translation project. Which markets and target groups are relevant for your business? Does a search engine-optimized source text already exist? What other measures are planned to accompany the rollout of your website?
Project team
Once all requirements have been clarified, we'll put together your individual project team. Drawing on our extensive network, we'll find the right SEO experts, copywriters, technical translators, project managers, rollout managers and marketing specialists for you.

Project plan As part of a project and rollout plan, we'll work with you to determine when your website can go live in the individual markets and what steps are required to make this possible.
SEO translation
SEO texts are created for the individual markets according to the defined schedule. Market-specific keywords are researched and content is translated and localized.

Launch
Whether you go live on a market-by-market basis or opt for a global rollout: once the SEO translations are completed, it's time for your multilingual website to go online.

Continuous improvement Even after the go-live, we'll continue to optimize your website, analyze relevant data (such as ranking and click behavior) and produce reports to keep you informed.
FAQ
Frequently asked questions
What are the most important considerations for SEO translation?
The SEO translation process must pay close attention to the linguistic requirements and search behavior of users in the target market. For example, there are significant differences between British and American English in terms of vocabulary, which has obvious implications for the keyword equivalents to be used. The situation is similar when comparing the Spanish spoken on the Iberian Peninsula with the Spanish spoken in South America. Native speakers from the target markets are ideally equipped to localize SEO translations with the help of keyword research results.
Does meta data also need to be localized?
Yes – both content and metadata must be localized for international websites. The correct use of relevant keywords in page titles, meta descriptions and alt tags encourages searchers to click. Similarly, the localization of URLs, file names and image caption increases the credibility of the website and has a positive effect on its ranking.
Why are specialist SEO translations so important?
Every industry has its own requirements, and these requirements also apply to translations. A good international website requires specialist SEO translations by translators with the right linguistic skills and the necessary know-how. In addition, an understanding of SEO principles is important to enable a translator to convey the authenticity of your brand or business in new target markets.
Do alternatives to Google exist internationally?
With a worldwide market share of 90 per cent, Google is indisputably in global pole position. Nonetheless, exceptions exist in certain countries. In Russia, for example, Yandex must be considered in any SEO strategy. In China, Baidu is important as the clear market leader.
GET IN TOUCH
MONDIS provides professional SEO translations to make your website visible to international audiences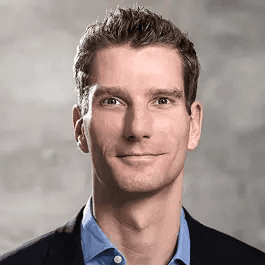 We adapt existing SEO texts for all desired languages and markets and advise on all factors affecting the visibility of your multilingual website in target markets.
Contact: Michael Quast, Managing Partner
Telephone: +49 30 48496622-0
Email: contact@mondis.de