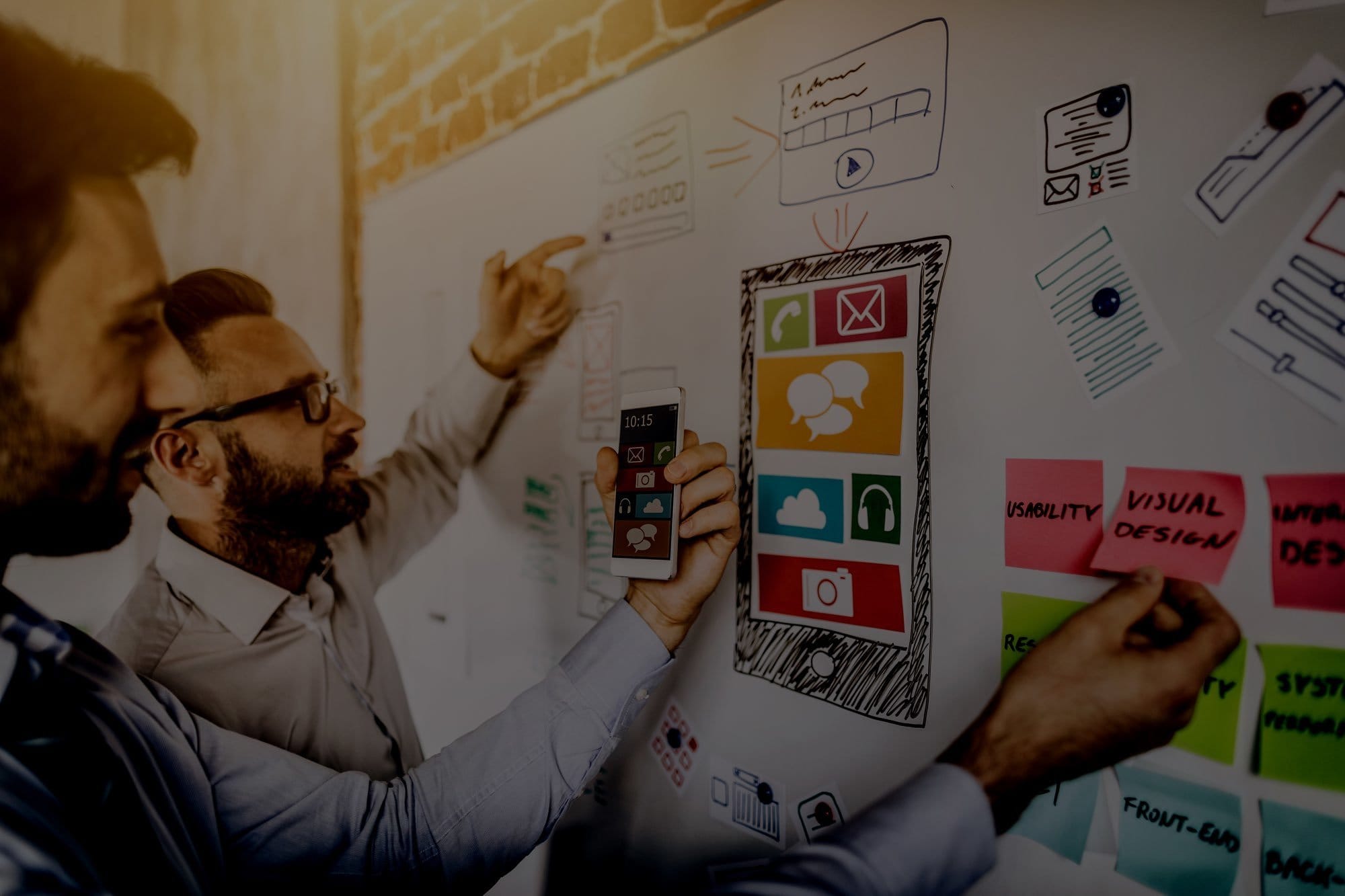 SEO for international websites and online shops
SEO for international websites by native-speaking experts from all over the world
Optimize your rankings in global target markets
as part of your next launch, relaunch or as an ongoing optimization project
Your full-service agency for international SEO
MONDIS knows all about SEO for international websites and can help you achieve first-class rankings and maximum visibility in global target markets. Whether as part of the launch, relaunch or ongoing operation of your global website: we'll accompany you on every step of the international search engine optimization process, from the audit, analysis and concept stage to the rollout and ongoing KPI monitoring.
"When you internationalize a website, your SEO measures must be tailored to the needs of each target market. While the Internet is a global phenomenon, the search behavior of users varies widely across regions."
seo FOR INTERNATIONAL WEBSITES
Effective management of complex SEO for international websites and online shops
Rolling out a website internationally is a challenge of a very particular nature. Whether you're looking to launch your business internationally with a completely new website, to revamp your existing web presence for worldwide customers or to optimize the SEO aspects of your web portal as part of your ongoing project: when it comes to SEO for international websites, there's a fine line between managing your risks and leveraging your prospects for success. Ultimately, in the digital age, a website is a company's most important business card and sales channel. As such, it should meet the highest standards in regard to both function and design.
The greatest challenge when relaunching an online platform is to preserve or improve your business's existing SEO visibility and findability. All of the steps you take during the international search engine optimization process must be precisely aligned with the organic search requirements of the relevant search engines.
SEO for international websites requires careful management – particularly when it comes to a website relaunch
When a multilingual website is to be rolled out globally, international SEO quickly becomes a complex undertaking. In order to give the website the best possible chance of succeeding in each target market, it is important to ensure that your international portal has a coherent overall architecture and that each country website is optimized on an individual basis.
A website relaunch, in particular, holds many potential stumbling blocks. Only a truly professional SEO relaunch will guarantee that your existing rankings in individual target markets are preserved with the switch to a complex, many-layered global Internet portal. As such, the minimum requirement for a new, revamped website is not only to modernize the look and to add new content and features; you must also maintain the existing, international and local SEO power that has been built up over a long period. This will allow you to further optimize the new website on the basis of SEO successes to date – both as part of the SEO relaunch and, most importantly, on a continuous basis afterwards.
KNOW-HOW
General SEO tips for international websites
Always begin by analyzing user behavior, identifying potential and carrying out AB testing. Only then will you be equipped to roll out the SEO concept for your new, existing or revamped website.
When relaunching an existing website, retain everything that worked well on the old version and supplement it with meaningful new features.
Plan in a holistic fashion. An international website is an interconnected, complex creature. Small SEO mistakes can create big ripples.
Proceed with the internationalization rollout on a step-by-step basis. Ideally, you should begin by optimizing the website for the home market. Once the SEO of this 'master website' has been perfected, you can begin working on all international subsidiary websites.
White paper
Is translation alone enough to achieve effective positioning for your international website?
In this white paper, we explain why keyword research is essential to allow you to be found online by target groups worldwide.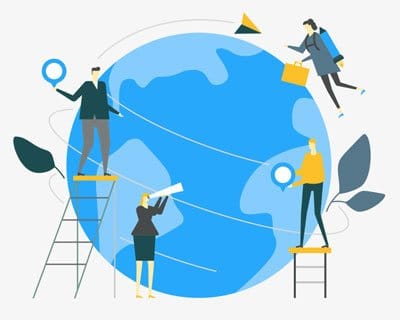 The way IS the goal
Good design and planning pave the way for success
When carrying out SEO for international and multilingual websites, there's a fine line between opportunities and risks
Smartly executed SEO for international websites offers many opportunities for you and your business – not least the optimal positioning of your website for future challenges in terms of technology, structure and content. The dangers, however, are in the details. Even the smallest of mistakes can have major consequences. Whether you're launching or relaunching an international website, the overall concept must be right. When multiplied on an international scale, a seemingly small error in the structure of the master website in your home market can trigger a chain reaction across all subsidiary websites in your global target markets.
SEO success for international websites thanks to detailed planning and precise monitoring
When launching and rolling out a new international website in your international target markets, the first SEO challenge is to ensure an optimally designed portal. This will allow you to establish favorable rankings in the relevant search engines. To this end, it can pay dividends to consult experienced experts and to plan effectively and in detail. In addition to a comprehensive technical, content and functional concept, a well-thought-out procedure and structured timeline for the rollout process are vital. Good organization is the key to the smooth implementation of international SEO measures. Generally speaking, it is essential that you check each step and innovation for SEO conformity throughout the entire process. You or your SEO agency should keep a constant eye on visibility and rankings using analysis tools, enabling you to intervene immediately in the event of any ranking losses.
These clients trust MONDIS All rights to trademarks are the property of their respective owners.
International SEO for shops
Constant traffic is the key to stable sales figures
If you are already operating an online shop or want to roll one out internationally, particular caution is required. After all, the purpose of an e-commerce shop is not only to present your company or brand as attractively as possible; rather, an international online shop with many B2B or B2C customers in worldwide target markets must also run smoothly at all times and be continuously accessible and findable. A key task, therefore, is to guarantee visibility and accessibility. To ensure stable sales figures throughout the entire launch or relaunch of an international e-commerce platform, you must also ensure that product detail pages, the checkout tunnel and the payment system remain functional at all times.
The product catalogues of most larger online shops are based on an extensive substructure consisting of many interdependent subpages. As part a comprehensive SEO relaunch, all of these pages must be migrated to the new platform – as far as possible, without downtime or disruptions. This is the primary challenge when relaunching an e-commerce shop. While a step-by-step approach is generally recommended for all international relaunches, is an absolute must for SEO relaunches for shops.
SEO for international websites depends on well-founded analysis and strategy
A comprehensive user analysis is a fundamental success factor for SEO for international websites. Once you have thoroughly monitored and evaluated your user behaviour, traffic and ranking, you can begin drawing conclusions for your optimization concept. For one thing, this allows you to preserve the processes, content and functions that have worked well so far. For another, it gives you the chance to uncover new potential and exploit it with targeted measures. The targeted use of well-chosen SEO tools allows you to define and implement the best search engine-relevant variables for all international SEO measures. Where design, functionality and usability are concerned, you and your team should also make use of A/B testing. This allows you to test the acceptance of new features and processes by users and to reserve only the most favorable variants for implementation on your international website.
Have you thought of everything?
Technical checklist for the SEO relaunch of international websites
In general, you must make sure that your website – including all subpages – is indexable. Otherwise, it will be invisible to the search engines' crawlers.
For an optimal SEO relaunch, it is vital that canonicals or 301 redirects from the old to the new website are set up correctly. This is how Google and other search engines will find your revamped content. Avoid duplicate content and don't squander SEO potential!
When carrying out an international SEO relaunch, be sure to carry across the complete meta data of each individual target market website to the new portal. Correct page titles, meta snippets and other info will help you maintain your current global rankings!
Carry across all relevant content that has ranked well thus far and maintain the keyword density. Updating and expanding this content is permitted, but cutting it down is not!
Whether you are launching or relaunching a website: avoid new, unfinished or still-empty subpages. All live content must meet user expectations in every target market; otherwise, you will be down-ranked!
Always ensure that your your new, relaunched or existing international website has well-thought-out navigation and functional internal linking. Important sub-pages must be well-linked to maintain their ranking.
SEO relaunch basics
Fundamental basics for an international SEO relaunch
Many businesses and e-commerce providers combine the internationalization process with a comprehensive relaunch of their website or online shop. This makes sense, because state-of-the-art usability, functionality and design affords you the best chance of a robust start in new international target markets. SEO for international websites is an essential part of the relaunch process, enabling you to be found and visited by global target groups via search engines. The incorporation of this SEO element gives rise to the proverbial 'SEO relaunch'. Below are the most important points to keep in mind.
Transfer all SEO metadata to the new website
Existing keywords, page titles and meta descriptions must always be carried across to the new portal during the SEO relaunch of an international website. Otherwise, there is a risk that your new pages will not be found by search engines after the relaunch. Even if your existing meta information was not one hundred percent optimal, transfer first and optimize later. It is important to avoid leaving empty meta snippets or using the same placeholder meta snippet for the whole of your new website.
Migrate relevant content, retaining its existing keyword density
Are you also looking to adapt your content as part of the website relaunch process? If so, it's important to ensure that the revamped content has at least the same SEO keyword relevance as before. Prior to the SEO relaunch, identify existing content with favorable views and rankings and integrate it into the new portal. As you do this, you may update, improve and/or expand on this content; however, to be on the safe side, you should refrain from deleting or significantly cutting it down. If new content is added, ensure that it is fully integrated prior to the launch of the new website. Empty placeholder pages or incomplete content with no recognizable added value for the user are punished mercilessly by the search engines.
Check your indexing and ensure that your new international website is crawlable
During the programming process for a new website, a common tactic among web developers is to exclude incomplete new subpages from the index. This prevents search engines from accessing them before the entire new website is available in its final version. Instead of this, you should ensure that subpages set to 'noindex' via 'robots.txt' are made visible again before the go-live. If they are not, this will prevent the search engines from crawling. In the worst case, your website will not be visible to Google & Co. at all, since the old website will begin redirecting to the new one once the go-live occurs. If an international relaunch has gone live and all pages are set to 'noindex', the crawlers of the search engines will be unable to crawl the new landing pages. As such, prior to carrying out the SEO relaunch, it is important to check whether all pages of the new website are indexed and crawlable.
Set up redirects from old to new pages
When you carry out a SEO relaunch for an international website, it also important to set up redirects from all previous pages to all new pages with every change of domain. If redirects are missing, existing ranking positions will be lost. In addition, if both the old and the new website are visible to the search engines at the time of the go-live, duplicate content can be created unintentionally during the relaunch.
Avoid competing website versions
To prevent undesirable, destructive competition between two website versions, you can set what are known as '301 redirects'. These permanently redirect users from the old to the new pages. Another option is to set '302 redirects', which inform Google that there is new, equivalent content on the topic and provide a temporary link to it. A third option is to carry over all existing ranking positions and ranking power through backlinks. When setting up redirects, always be sure to check the correctness: are the status code and link target as they should be? The ranking history will only be maintained if the old pages redirect to the corresponding new subpages. By ensuring that this is the case, you can set your new website up for lasting success.
Retain or adequately recreate the level of internal link relevance
Meaningful internal linking of your new website is a further important SEO ranking factor. Well-linked (and thus easily accessible) subpages are generally rated as more relevant by Google than pages with fewer links. Subpages that were directly accessible from the top navigation bar of the homepage prior to the SEO relaunch should remain so on the relaunched portal. When carrying out an SEO relaunch for international websites, structural changes are usually possible; however, the existing internal link relevance should be retained to as great a degree as possible. To avoid ranking losses, create adequate replacements for all removed content by means of internal linking. Before the go-live, ensure that your developers replace the provisional links on the test server where the new website was developed with the final, valid links.
Ensure that certificates for the new website are up-to-date
Problems with SSL certificates should be avoided wherever possible during the SEO relaunch of an international website. If a relevant certificate is not secured for the final launch of the new website, users may receive an error message in the browser as soon as they try to call up the page. As well as being highly frustrating for the user, a missing certificate is rated very unfavorably by search engine crawlers. If you want to avoid risks to visibility, ensure that certificates for your website or shop are secured before it goes live.
FAQ
Frequently asked questions
What are the most important things to consider when it comes to international SEO?
Think local! By adhering to this principle, you'll be well placed to create a website that meets the requirements of local users. To create trust with the user, this local orientation must be reflected in the keywords, the URL, the meta data and the content. Pay attention to country-specific keywords and corresponding content – even if two countries use the same language. Terms in Germany may have a different name in Austria or Switzerland. The same applies to the use of English or Spanish in different countries where these languages are spoken.
How can I avoid duplicate content on international websites?
As part of the website creation process, you must decide whether you want it to rank for a language area or a country. If you wish to differentiate between two or more countries with the same language, be sure to implement the hreflang attribute in the source code to avoid classification as duplicate content. This is a specific rule that supports Google in differentiating between individual top-level domains, subdomains or directories.
What are the most important considerations for link building on international websites?
Backlinks play a key role in internationalization. When building links, keep in mind that country-specific links are part of a natural link profile. This means that a website you wish to rank in France for its products or services must have predominantly French backlinks. That said, it can be worthwhile to link your individual company web pages to each other even if they do not originate from the same language area.
What are the most important considerations for an international SEO relaunch?
A relaunch is subject to multiple success factors. Old pages must be correctly redirected to new pages in order to preserve the history and link power. Complete, correct meta data promote favorable rankings. Optimal crawling can be facilitated with a flat page hierarchy and good internal linking. Unfinished, incomplete pages can damage the trust of users and thus also search engines. Be sure to check thoroughly before you set pages live!
GET IN TOUCH
Let MONDIS accompany you through the SEO process for your international website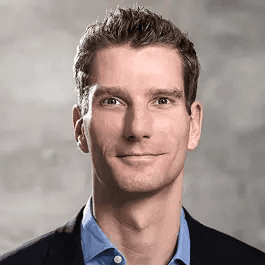 With our expertise in SEO for international websites, we'll ensure you are optimally positioned in target markets as part of the launch, relaunch or ongoing optimization of your website.
Contact: Michael Quast, Managing Partner
Telephone: +49 30 48496622-0
Email: contact@mondis.de