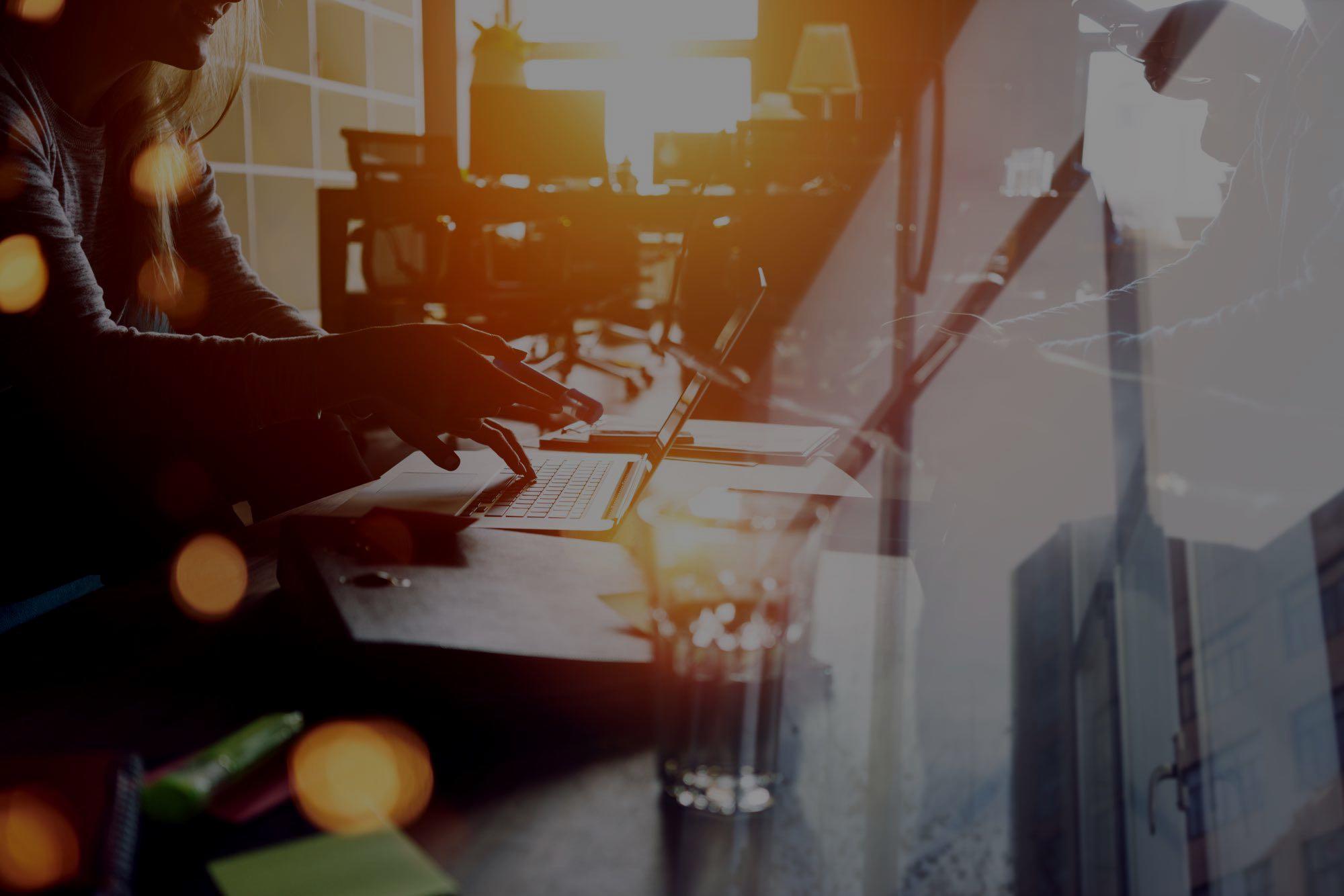 Agency for international keyword research
International keyword research
by native-speaking SEO professionals
Reach customers all over the world with
highly relevant SEO keywords for each target market
Your full service agency for international SEO,
with SEO specialists from all over the world
By conducting in-depth international keyword research in each of your global target markets, we identify exactly the search terms and topics your potential local customers are looking for. MONDIS defines targeted, localized keyword sets for multilingual websites.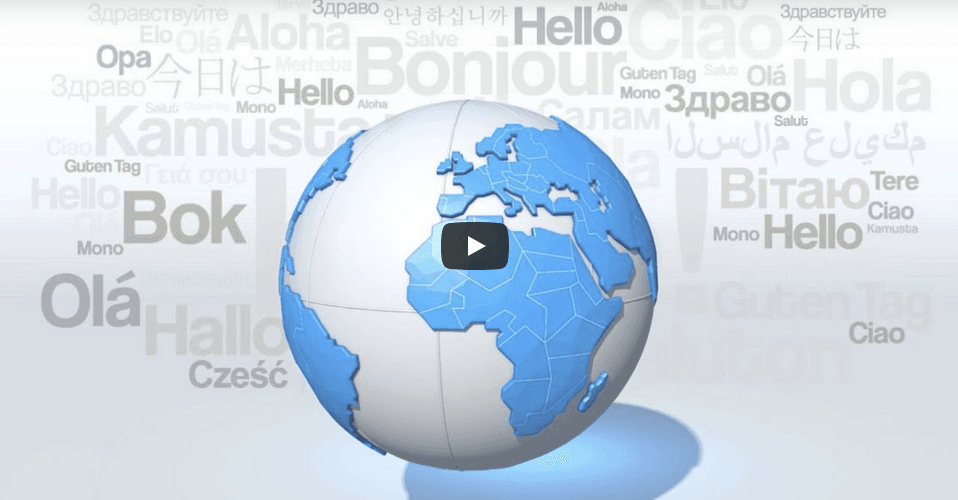 "The decisive success factor for long-term global SEO is the determination of optimal SEO keywords for each target market. International keyword research by native speakers with market knowledge is the key to success. "
International keyword research
An indispensable tool for multilingual websites in Europe and worldwide
Finding the right keywords for each global target market
Do you want to sell your products and services online in Germany and in international markets? To do this successfully, it is essential that you target potential customers in each target market with exactly the right SEO keywords. The first step in building local interest is to identify the most frequent search terms entered by local users to find the topics or products you provide.
If you opt to have in-depth keyword research conducted professionally by an international SEO agency, you'll receive the right keywords to facilitate a desirable SEO ranking in globally relevant search engines. Only prominent rankings in these search engines will allow you to attract prospective customers to your website or online shop.
Identifying keywords through keyword research: what is it all about?
Keyword research is the process of finding, evaluating and defining relevant search terms for a website. The goal and end result of keyword research is to identify the search terms entered by potential customers when looking for your types of products or services. These are the keywords you need to know in order to rank visibly to these potential users on the search engine results page. As soon as you know your keywords, you can begin optimizing your website accordingly.
Comprehensive keyword research is considered the fundamental building block of any search engine optimization process. Once the correct keywords have been defined, they can be incorporated into the SEO strategy and serve as the jumping-off point for the creation of relevant website content.
Good keyword research requires consideration of a number of factors
Of course, the basis for your keyword research is your own product knowledge. You know the standard industry terminology and the terms and topics that are most relevant for your business. However, you still need an external perspective – and this is the crucial success factor for SEO. What are your potential customers looking for? What keywords are your competitors using? To find out, the first step is to carry out a competitor analysis. At a basic level, this can be done as a 'regular' Google user, by looking at your competitors' search results. You can also use Google Trends to find out how usage of industry-relevant keywords has changed in recent months and years.
Also to be considered is the ratio between search volume and competition. To this end, you can use an SEO tool to check the most common terms for each country and language, then decide on the synonym with the highest search volume and the lowest possible competition.
Using the right SEO tools for professional keyword research
For in-depth research, we recommend the use of professional SEO tools (Ahrefs, KWFinder, Searchmetrics, SEMrush, etc.) and keyword databases. These show exactly which keywords you are using and which your competitors are using and ranking with. Google also allows you to check how your website is performing with the Google Search Console. Most helpfully, this allows you to see which keywords your visitors entered in Google to reach your website pages in the past.
These clients trust MONDIS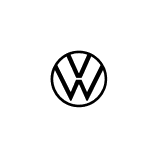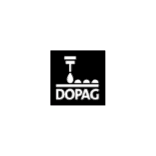 All rights to trademarks are the property of their respective owners.
KNOW-HOW
Key principles of international keyword research
Comprehensive keyword research is the jumping-off point for international SEO optimization
The goal of international keyword research is to define the most relevant keywords for your home market as well as for each individual target market. These keywords are the ones your potential customers will use to find your website in search engines.
Begin by optimizing your master website – ideally that of your home market – as a template for future target markets.
Define a globally relevant master set of keywords that can researched and rolled out for each target market on an individual basis.
For each target market, the local search habits of users must be evaluated as part of the keyword research process. Global web content can be supplemented with locally relevant topics as needed.
Depending on the target market, a weighing-up of the competition can also be part of the international keyword research process. Which keywords do your competitors rank with? What are relevant search terms for the industry?
Local keyword analysis should always be carried out by native-speaking SEO experts from the target market.
Visibility, traffic and sales can be expanded continuously in all target markets using the identified keywords and correspondingly optimized content.
White paper
Is translation alone enough to achieve effective positioning for your international website?
In this white paper, we explain why keyword research is essential to allow you to be found online by target groups worldwide.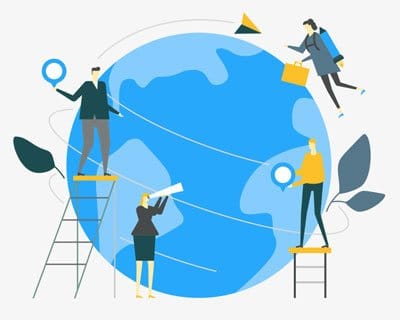 basics
International keyword research – a complex management task for the SEO agency
Central coordination of international SEO experts
It is clear that international keyword research is a major organizational challenge. For one thing, the views and interests of a wide range of internal participants must be reconciled; for another, it is important to acquaint yourself with the diverse characteristics of different global markets without getting lost in the scale of the task. Both the search behaviour of international users and the relevance of individual search engines will vary between your target countries.
Precise project planning as the basis for our international keyword research
A structured, step-by-step approach is recommended to ensure fast results and to keep your corporate and product communication coherent and transparent throughout the entire process. In this regard, the tools you use in cooperation with your national subsidiaries and external, native-speaking SEO researchers are of pivotal importance. A wide range of options are open to you here, from the tried and tested (but error-prone) Excel spreadsheet to browser-based online tools.
Have SEO keywords researched by native speakers in each local target market
To achieve long-term international success, we recommend you conduct professional keyword research for each of the countries and language areas you are targeting. Do not be tempted to forgo the input of proven, native-speaking SEO experts with local market knowledge. Such an approach will inevitably prove to be false economy. Integrating such experts might sound expensive and laborious at first, but can be implemented efficiently with a structured approach.
Start your international keyword analysis in the home market
The first step is to define a comprehensive, meaningful set of keywords for your home market. Through close dialogue between your internal departments and our SEO experts, the research results of our experts can be effectively combined with your in-house market and product know-how. This will give rise to your 'master keyword set' – the starting point for all subsequent keyword analyses in the local markets.
Define a master keyword set as reference point for your international rollout
Based on the master keywords defined in your source language, you can then begin your international keyword rollout. Within this process, the master keyword set provides a fixed, definitive reference point for all other international target markets and languages. All of the keywords in your target market languages must correspond exactly to the meaning of your master keywords. The best synonym for each meaning – that is, the one with the optimal ratio of search volume to keyword difficulty – must be found for each country in which you plan to sell.
Native-speaking SEO experts from our local agency partners ensure optimal results
Native-speaking SEO experts will be indispensable in enabling you to achieve optimal results in each market and its associated languages. Ideally, a feedback loop involving your own agencies or local staff should also be integrated into the process. We generally recommend that German-speaking companies supplement their defined master keyword set with corresponding English-language keyword research, or at least determine the meanings of their keywords in English. In this way, they create a basis that can be understood by all parties during the (mostly) English-language cooperation with international contacts during the rollout process.
Create relevant content based on keywords revealed by the research
Once you have completed your keyword research, the next step is to incorporate the keywords into your website content. Ideally, you will already have interspersed the keywords optimally throughout the content on your master website: the metadata, headlines, teaser texts and body texts. You must now do the same thing for each of your target markets. When completing this step, we recommend waiting for the results of the target market-specific research before commissioning the translations into the target languages. This enables the translators to make use of the research results during the localization process. In the next step, native-speaker SEO specialists can revise these texts with a trained SEO eye and ensure the optimal density of keywords in the text. The incorporation of supplementary, topic-relevant secondary keywords affords your content the highest possible SEO relevance in the target market.
Optional
Selective supplementation of global content with local content
Locally relevant additional content can be used to flesh out your local profile and build greater trust among target groups. It gives local users the chance to perceive you as a 'true' regional player. If you are already planning to have your defined global content marketing themes converted into local keywords, we recommend you also spend some time searching for supplementary local topics. Cultural, social, political, climatic or geographical factors can play a decisive role in determining local keywords and topics of interest. If these are directly or indirectly related to your products and services, they can be used to develop highly relevant supporting content.
FAQ
Frequently asked questions
What is keyword research?
The keyword research process involves using tools to identify keywords with the greatest SEO potential for a particular target market. The starting point for this is the products or services on sale, whereby the aim is to make these visible to the largest group of prospective buyers possible. Effective international keyword research, which should always be carried out by native speakers, forms the basis for international search engine optimization.
How does international keyword research work?
SEO tools are used to identify relevant keywords for your company's products or services. Ideally, these keywords should have a high search volume and a relatively low volume of competition. Next, the aim is to find the translation equivalents with the greatest potential for the respective target market. The resulting keyword glossary forms the basis for translation of content and the shaping of the international SEO strategy.
Which keywords should be used?
When it comes to keywords, there are a variety of factors to be considered. Do not allow yourself to be dazzled by the high search volumes available for short-tail variants, since these often also have a lot of competition. When selecting keywords, you must consider not only the competition but the relevance for your product, the possible conversion rates and, where applicable, the costs for Google Ads. As well as being more affordable, long-tail keywords often offer higher conversion rates.
Which tools can assist in keyword research?
The starting point is usually Google itself. This provides very comprehensive support in the form Google Suggest, additional keyword suggestions in the SERPs at the bottom of a page, the Google Keyword Planner and the Google Search Console. keyword.io or Ubersuggest provide additional free tools for international keyword research. Ahrefs, SEMrush or Searchmetrics are paid tools that justify their cost with a higher quality of data and a range of research options.
GET IN TOUCH
In-depth international keyword research with MONDIS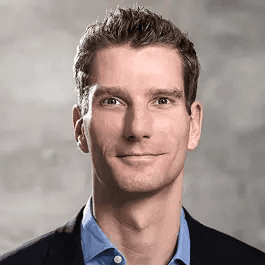 We'll help you find the SEO keywords your local target groups are searching for – in every country and language.
Contact: Michael Quast, Managing Partner
Telephone: +49 30 48496622-0
Email: contact@mondis.de