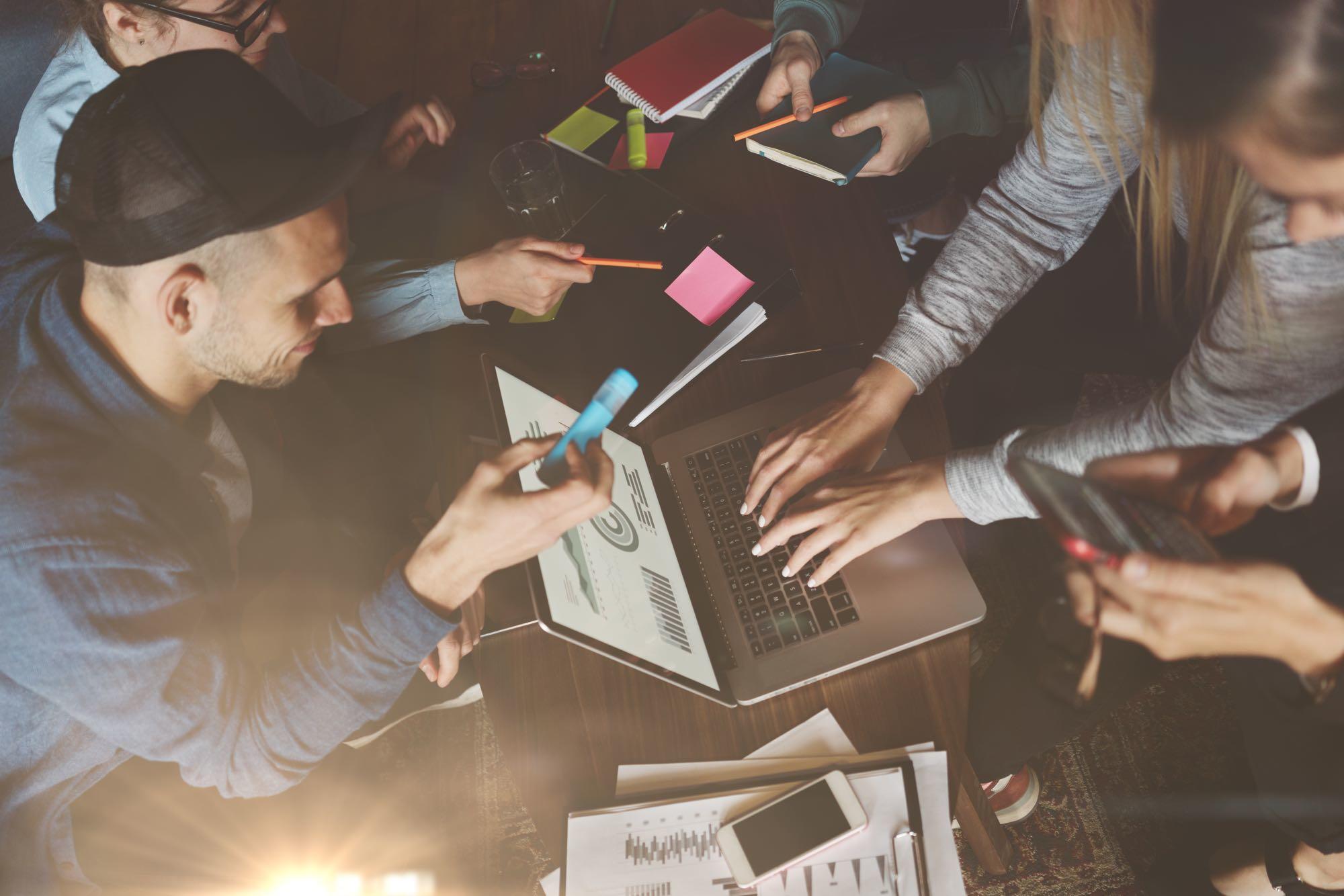 International on-page optimization
International on-page optimization
by native-speaking SEO professionals from all over the world
Optimize websites for any global target market, from code to keywords
Your full-service specialists for international SEO
International on-page optimization refers to all elements that can be adapted directly on your website or in your online shop to equip you optimally for global SEO competition. MONDIS analyzes your website and enhances your international SEO performance through the optimization of everything from code and structure to metadata and content.
"The goal of on-page optimization is to perfect your international website in terms of technology, content and usability. Only by doing so will you be equipped to rise to the top positions of relevant search engines in global target markets."
How to be seen by relevant search engines
How international onpage optimization can boost your SEO success
National and international factors for on-page SEO – what really matters?
In times of global online marketing, 'thinking international' is a ubiquitous buzzword. But how can you (and your products and services) ensure you are actually found in your desired target markets and languages? International on-page optimization plays an decisive role, since it helps your global website be better seen and found by relevant search engines worldwide. Whether you require professional, multilingual on-page SEO for your expanding business or simply want to optimize your existing international landing pages yourself with the right know-how: this page tells you everything you need to know about multilingual expansion on the web.
Before you can think about multilingual on-page optimization, your website must be structurally cutting-edge. Technical factors play a crucial role in all markets and languages. If you lay the foundation for an optimized landing page by addressing relevant technical elements, international on-page optimization will be much more straightforward. You'll also be prevented from carrying out the same tasks twice. The technical work should include even seemingly irrelevant factors such as speaking URLs, since URLs that correspond to the content are easier for search engines to crawl and are thus more attractive. This also has benefits for off-page optimization. A technically well-structured website makes it possible to build natural links from third parties in a much more efficient fashion, since user-friendly, professional portals make much more attractive link targets.
What to be aware of
International on-page SEO in a nutshell
International on-page analysis
Before you can internationalize your website, you need a solid analysis as your base. Only once you know your needs, your customers, your status quo and your target state should you begin to act.
International search engine optimization starts with the source code
Lean code and a well-considered structure are as important for search engines as they are for users. Content should be structured first before being translated into multiple languages.
Optimization of internal link structure
A key SEO factor in any language is a well-functioning link structure and hierarchy. Neither Google nor customers appreciate labyrinthine websites.
URL, images, tags, keywords
If you know the keyword for which you wish to optimize a page, this same keyword should be applied for all elements in the search engine optimization process.
Overloading a text with keywords won't win you extra points with Google
– but optimized media files, responsive design and keywords in the title and headings will.
White paper
Is translation alone enough to achieve effective positioning for your international website?
In this white paper, we explain why keyword research is essential to allow you to be found online by target groups worldwide.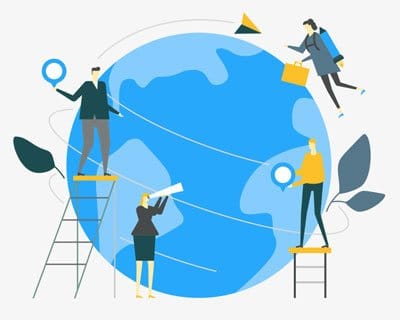 Standards of multilingual on-page optimization
Code, keywords and content
Regardless of the language: if your page is optimized for a keyword, this keyword should also appear in the URL and meta data. In 'international' on-page optimization, this rule applies to all landing pages in any given language. When translating, you should not only ensure that the body text is translated correctly (in terms of content and semantics), but that content in all other relevant locations is translated correctly too.
From both a technical and a human perspective, a shallow click depth is an essential SEO factor. In practical terms, a shallow click depth means that users can move easily and with minimal clicks to the desired content on your website. This should always be your goal, since not only does a winding maze of deep links result in a clear down-ranking by search engines, it is also a headache for users to navigate. As such, optimizing your internal link structure is just as important for usability as it is for international on-page SEO. Good usability benefits your users and, in turn, your sales figures.
Targeted optimization allows you to commission and integrate translations in a quick, structured fashion. Alongside this, intelligent formatting makes the page easier for users to read and allows search engines to recognize which terms are the relevant ones. As such, you should take time to work on this structural foundation. This will make subsequent work easier in all languages.
How structural requirements and multilingual on-page optimization converge
The choice of domain alone is an early crossroads. If you're certain you want to expand and work internationally, it is preferable to acquire the corresponding country domains at the outset. If you have many end customers or even local branches in other countries, you will then able to convey the same feeling of closeness to local target groups that 'real' regional players offer.
If, on the other hand, you are planning to optimize multilingual landing pages ona top level domain, you should first separate your subpages using language directories. A language directory might, for example, take the form of 'www.ihre-website.com/it'. Here is not the place for customization, since the language abbreviations are internationally standardized.
Thorough optimization pays
The bad news is that there is no fast track to international success. The good news is that with careful optimization and the right expertise, it is possible to keep pace with established global players. Bringing fresh SEO expertise into the business – either via an external agency or new specialist resources of your own – allows you to focus on your core product expertise while tackling international on-page optimization in a professional manner. This makes long-term international SEO success a realistic goal.
FAQ
Frequently asked questions
What is international on-page optimization?
International on-page optimization refers to all measures undertaken on a web page in regard to SEO. These measures include, among other things, the optimization of titles and meta descriptions, headings and internal links; the use of canonical tags; and the adaptation of alt tags on existing images. Technical optimization, crawlability and indexability are a focal point with regard to the fulfilment of Google guidelines.
Why is content important in on-page optimization?
Improving content and, where necessary, creating new content is an essential part of on-page optimization. By continuously improving the degree to which your page fulfils users' search intentions, you earn improved rankings from Google. The enhancement of content with suitable images or videos is also a highly rated measure.
What measures are part of technical on-page optimization?
One focus of technical on-page optimization is page speed. A low loading time means a good user experience. Mobile optimization (mobile friendliness), indexing management and SSL encryption also have positive SEO effects. Typically, Google rewards the optimal interplay of all factors.
What about the URL structure and website design?
The URL structure and layout of a website can positively influence its ranking in search engines. The goal is to create short, readable URLs that appear trustworthy to the user and are likely to be shared. It is important to support crawling via the structure of the website and to create a largely flat hierarchy. The structure must be clearly recognizable for both the search engine and the user through the menus or links.
GET IN TOUCH
International onpage optimization with MONDIS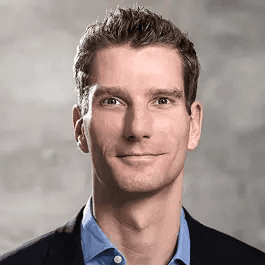 We help you help your customers to find you – no matter what language they speak or where in the world they are.
Contact: Michael Quast, Managing Partner
Telephone: +49 30 48496622-0
Email: contact@mondis.de