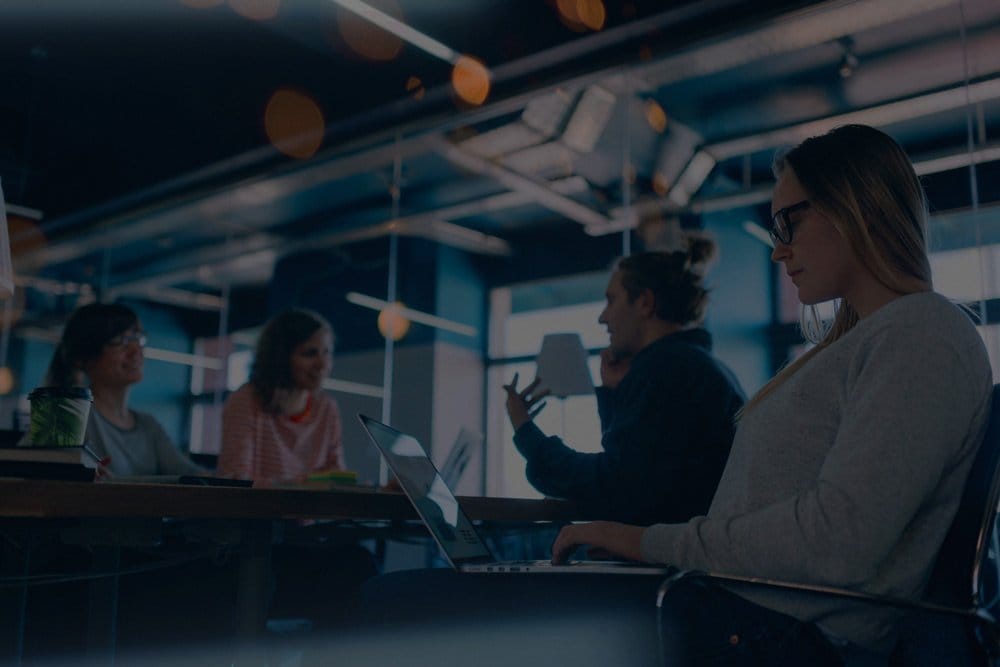 International SEO Audit
An international SEO audit as the basis for your global SEO strategy
Have the technical, content & structural aspects of your website analyzed by international SEO experts
Implement SEO measures step-by-step on the basis of the errors and potential identified
When we carry out an international SEO audit, we examine the status quo of your website and ascertain whether it meets the latest requirements of international search engine optimization. To do so, we examine everything from technical performance, structure and links, quality of content and mobile capability to optimization for locally relevant search engines. When it comes to international SEO, you need to understand what's going wrong in order to be able to achieve lasting, measurable improvements.
"Based on the international SEO audit, we'll develop a practical set of guidelines for the step-by-step, global optimization of your website."
International SEO Audit
An international SEO audit as the basis for your global expansion
Forge a path to optimal rankings in global markets with a comprehensive on-page and off-page analysis
Want to raise your business's profile in international markets, but have struggled to make an impact with your website thus far? An international SEO audit gives you the opportunity to identify areas of potential, to remedy technical errors and to gradually improve your rankings vis a set of tailored measures. Through a comprehensive, targeted on-page and off-page analysis, we'll review your website in regard to technical components, source code, use of sitemaps, internal links and, above all, the quality of text and image content. Because external factors play a significant role, we'll also analyze the backlink profile. Once all optimization measures arising from the SEO audit are working together in harmony, your presence in international markets will be bolstered with lasting effect.
The international SEO process must take into account differing technical and content requirements across global target markets
Achieving success in international markets means developing an understanding of each country in which you wish to establish your products and services. Critical ranking factors include a target group analysis, the right method of targeting the customer and the consideration of local keywords. It also makes sense to consider your language areas and target countries closely and to differentiate clearly between them. Portuguese, which is spoken in both Portugal and Brazil, is a prime example of the need for this approach. Early in the process, a business must clarify questions such as: Can we target customers with our products or services in both countries in exactly the same way? How can potential customers best be targeted via the website? Can all the legal requirements of the respective markets be met with one website language version, or are target market-specific websites needed? As part of an SEO audit, we'll examine and weigh up the options available to you for your SEO international strategy.
KNOW-HOW
Key components of an international SEO audit
Analysis of the status quo using SEO tools such as Sistrix, Google Search Console, Ahrefs and Majestic
A technical SEO audit examining load times, mobile optimization, page structure, sitemaps, redirects, internal links and the integration of images and videos
Analysis of on-page SEO, including title and meta-description, use of headings, alt tags for images and more
Analysis of off-page SEO, including the quantity and quality of backlinks and a stocktaking of content marketing activities, mentions and ratings
Technical SEO audit
A technical SEO audit as the basis for optimized website performance
Load times and crawling: placing the user experience at the forefront
Website operators often lose sight of technical factors. Load time, in particular, has a considerable influence on a website's Google ranking. With the right tools, 'speed killers' can be identified as part of an SEO audit and, in most cases, relatively easily mitigated. This is important, because users are becoming ever more demanding: on both desktop and mobile, they expect a well-functioning website with high ease of use. This growing demand for high usability has been adopted by Google as a ranking factor – as has the use of HTTPS, a security protocol that helps establish trust with the user and the search engine. In addition to these factors, a technical SEO audit analyzes the page structure, page architecture and the use of sitemaps. A flat hierarchy has a positive impact on the crawling budget: it means that the Google Bot is able to access all subpages easily and to create a perfect snapshot of all new content thanks to optimal internal linking. A sitemap supports crawling and can be used by the bot in a similar way to the table of contents in a book.
Images and video content: finding the right compromise
In many cases, images and videos are the ideal way to showcase a product or service – not least because most users prefer visual content. Lengthy product descriptions have a deterrent effect, while images and video content positively influence the user experience. This, in turn, translates to a positive effect on the usage-related KPIs in Google Analytics, because visitors look at more pages and spend more time on them. On the flip side, images and videos are the biggest drags on load time. Video content that is provided on the website itself must be loaded before it can be displayed. Even when this content is provided via a service provider like Youtube, connectivity must still be established, adding to the overall load time. High-resolution product images replace the haptic elements of a shopping experience and encourage the customer to buy online; if, however, images load too slowly, this has a negative impact on the user experience and consequently on the website's ranking in Google. As such, the size of image files on the website should be kept to a minimum. During an SEO audit, our experts commonly find that there are many images whose size could be reduced. This small change can have an extraordinary impact on the performance and overall ranking of your website.
Checklist
Tips for improving the performance of a website
Optimized images
The image size (in KB) should be kept as small as possible. In Photoshop, for example, this can be achieved easily by using the function 'Save for Web'.
Reduced requests
This makes the page load much faster for the user. Most importantly, excessive use of Javascript or external sources such as scripts, stylesheets or images should be avoided.
Server-side caching
Server-side caching can reduce the load time. This is because dynamic pages do not not need to be completely reloaded every time a URL is called up.
Content delivery network
A content delivery network (CDN) enables users to load content in parallel. This helps the website to be delivered much faster – especially when it is being called up internationally across several continents.
These clients trust MONDIS All rights to trademarks are the property of their respective owners.
On-page SEO audit
Examining your title, H1 and other important elements as part of an international SEO audit
Optimizing your title and meta description
An international SEO audit examines a number of factors and determines potential for improvement. As a first step, missing, duplicate and excessively long meta titles must be identified. Duplicate titles, in particular, carry the risk that the search engine will not be able to determine which page should rank for which keyword. Where content is repeated on several pages, it is possible, through the targeted use of canonical tags, to tell the search engine which page is the original resource and thus to ensure that duplicate versions are ignored. Ranking for highly competitive keywords is a challenge, particularly as they have often been 'claimed' by strongly performing brands. As such, when selecting title keywords, a better option may be to choose long-tail keywords – i.e. keyword combinations with a lower search volume – or appropriate synonyms. Alongside the title, the meta description can make a passive contribution to improving the ranking. Appealing wording attracts the attention of the user, leading them to click on the link and increase the click-through rate (CTR). This information is used by Google when ranking the site. As such, increasing the CTR is a further important component of international search engine optimization.
Headings and alt tags for images as an SEO tool
Since the number of characters in the title and meta description is limited, the headings located within the text or on the product page are a vitally important tool. Because Google prefers self-created, unique content, you should ensure a suitable structure at the time of creating the text. Headings (formatted as H1, H2, H3, etc.) provide useful signposts to both the reader and the search engine. Where headings use different keyword combinations or synonyms than those featured in the title, this can boost the ranking of the page in Google. Small corrections can have a surprisingly large influence on the variety of keywords with which your page can rank. Once a certain period of time has elapsed following a qualitative SEO audit and the implementation of corresponding measures, you may notice – in the Search Console – that the volume of keywords with which you rank has significantly increased. In addition, depending on the industry or type of your business, an image search can deliver valuable traffic. Though often neglected, images are not only an excellent stylistic device for enhancing a page, but a source of added value in terms of SEO. They should always be stored with an appropriate file name and an alt tag to enable the search engine to list them for corresponding queries. Particularly in business areas with a strong emphasis on visualization, such as shopping or traveling, images have the potential to increase the volume of traffic.
basics
On-page SEO – what do we check?
Keyword potential
As part of the SEO audit, specific tools are used to determine whether the potential of your keywords is being fully exploited in terms of search volume and long-tail traffic.
Title and meta description
In this part of the audit, we check whether the titles and meta descriptions are the right length to be displayed fully in the search results. Too-long titles that are truncated by the search engine typically reduce the CTR and can appear untrustworthy.
Rich snippets
The use of structured data for rich snippets can increase the CTR and lead to long-term ranking improvements. The commonly used 'star rating' is only one option in this regard. Graphical elements, 'search in search', reviews, prices, data or authors can be showcased in the search results and can contribute to the credibility of your page.
Headings and highlights
Inserting headings (H1 to H4) not only gives structure to the content of a webpage, but enhances the keyword potential. Meanwhile, highlights within the content provide anchor points for the reader and indicate high relevance to the search engine.
Images and graphics
These not only enhance the overall appearance of the page, but can serve as an independent source of traffic. When provided with an alt tag, images can generate visits via Google Image Search.
Uncovering duplicate content
Duplicate content is a stumbling block for many websites. The more extensively branched a website, the more likely it is to suffer this issue. Similar products or services, each given their own landing page, are often described for the search engine using the same or similar text. This must be avoided or else acknowledged with canonical tags.
Multilingual SEO audit
Must-haves for multilingual SEO audits: content analysis and international keyword research
A 'status quo' content analysis as part of the international SEO audit
Analyzing the status quo is an important part of the SEO audit. This includes, among other things, identifying pages that have too little content to qualify for a certain ranking as well as checking existing content with regard to keywords, topicality and potential. This often reveals an under-use or even the complete absence of keywords, which can then be 'retrofitted' into the landing page. The audit also identifies so-called 'money keywords': which keywords are currently generating sales or leads and which keywords need to catch up? Such an analysis often leads to surprising results and can, for example, result in the creation of completely new keyword sets or changes in the structure of your website. A WDF*IDF text analysis provides valuable insights by comparing the use of keywords on other websites with the way they are used by you. With A/B testing, old and new variants can be compared following completion of the SEO audit.
International keyword research and proposals for improvement
Keyword research is an essential part of the international SEO audit process. Which additional keywords can be used for your product in other countries? Can new money keywords be found? How great is the competition for certain keywords, and does your website stand a chance of competing against existing brands? Together, these questions and answers give rise to a new framework for your multilingual content creation. Voice search via Alexa or Siri is increasingly popular. FAQ snippets can be used to display common questions about your services or product directly in the Google search result, generating greater attention and thus more clicks or a better CTR. Take advantage of the opportunities afforded by comprehensive keyword research as part of a detailed international SEO audit!
KNOW-HOW
Questions on content creation: how do I stand out from the crowd?
Check the top-ranking websites
What strategies are your competitors pursuing and how are they marketing themselves?
Unique selling point (USP)
How does your product or service stand out from the competition?
FAQs
What questions do users tend to ask about your product or service?
Trends
Are there seasonal high points such as holidays, events or themes that promote high sales?
Off-page SEO audit
Off-page SEO audit: backlinks as an indispensable ranking factor
Analyzing your international backlink profile
Backlinks were and will continue to be an important ranking factor for search engines. As such, examining your backlink profile in detail is an essential step of an international SEO audit. Here, the aim is both to recognize existing potential and to identify bad links. It is not uncommon for an unnatural or poor backlink profile to lead to a down-ranking of the affected page. Toxic links from the past – or those set by a competitor – can be rated negatively and may even contribute to an overall down-ranking of your website. With this in mind, the main purpose of a backlink analysis is to evaluate your existing links in terms of link providers, link texts and link targets. More often than not, a backlink analysis reveals that most links point to the homepage and that deep links have been completely neglected over time.
Implement off-page measures, generate backlinks and increase rankings worldwide
One excellent way of obtaining backlinks is through a competitor analysis. In addition, the backlinks of top-ranking websites are likely worth considering and should be assigned a high value during research. On the improvement side, a detailed SEO audit may bring to light so-called 'broken links': previously placed links that no longer function due to a relaunch or restructuring and can be converted back to valuable active backlinks. As a matter of principle, don't be afraid to ask for a backlink when your products and services are mentioned on other websites. Another good way of obtaining backlinks is through targeted international content marketing. A podcast, a high-quality infographic, instructions, downloads or statistics with added value can be taken from other sites and placed on your web page with an appropriate reference.
FAQ
Frequently asked questions
What does an international SEO audit involve?
An international SEO audit includes all the steps necessary to evaluate a website. These include a precise analysis of the status quo using a variety of various SEO tools, a technical SEO audit with a focus on the core web elements, and an analysis of on-page and off-page measures. Based on the audit, measures are derived to facilitate improvements in SEO rankings and traffic.
How can website performance be improved long-term?
Website performance is a particular focus of the SEO audit. Short load times and easily findable content contribute to a smooth and enjoyable user experience. There are a range of opportunities for effecting long-term improvements to website performance, including optimized images (file sizes), reduced requests, server-side caching and content delivery networks (CDNs).
What do we check during an on-page SEO audit?
A comprehensive on-page SEO audit reviews a number of factors including the exploitation of keyword potential, the use of titles and meta descriptions (and how they appear in the SERPs), the use of structured data and rich snippets, the potential of subheadings and highlights within the text and the existence of duplicate content. It also checks internal linking and indexing.
What does an off-page SEO audit involve?
In an off-page SEO audit, the main focus is on the website's existing backlink profile. An unnatural or poor backlink profile can lead to poor rankings. As such, it is important to identify unnatural links, to optimize link texts and to distribute link targets widely. In addition, an off-page SEO audit reviews content marketing measures and evaluates potential for brand strengthening and company awareness.
GET IN TOUCH
International SEO audits by MONDIS – the foundation for success of your global website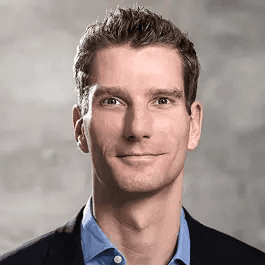 Is your website fit for global online commerce? With an international team of native-speaking SEO experts from all over the world, we'll review all aspects of your website to uncover errors and areas of potential. Then, we'll show you how to position yourself optimally for global expansion and be found by your customers in all target markets.
Contact: Michael Quast, Managing Partner
Telephone: +49 30 48496622-0
Email: contact@mondis.de