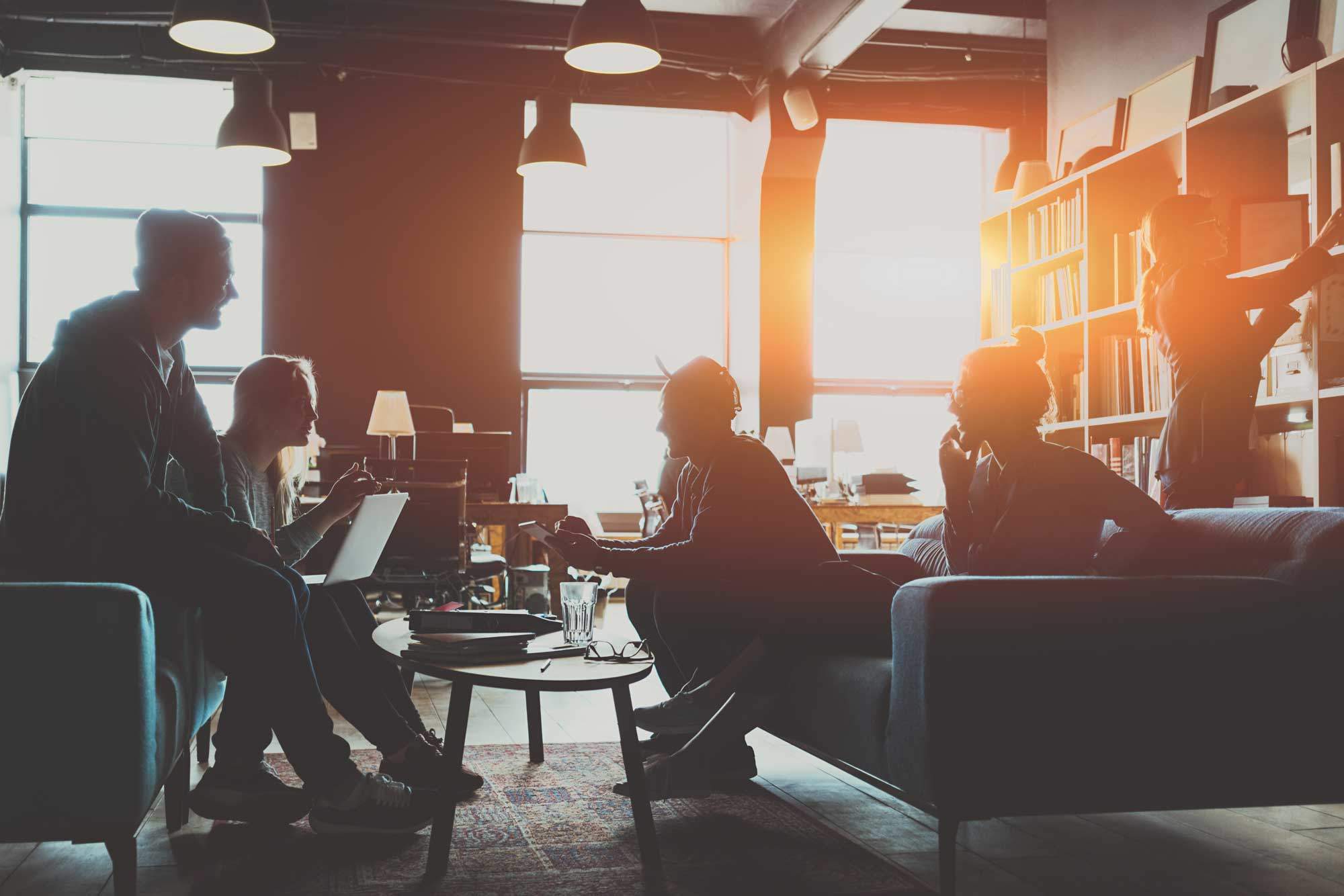 International SEO agency
Native-speaking SEO experts to send you to the top of search engines worldwide
Tailored target market know-how for optimal visibility and local relevance
Your full-service agency for international SEO
Capture markets in Europe or worldwide with a website optimized according to international SEO principles! As an international SEO agency, MONDIS works with you to develop a holistic international SEO strategy that precisely fits your company's needs – from comprehensive advice on technical elements and the keyword and content strategy to custom global and local SEO measures.
"Countries differ not only in terms of their linguistic, economic and cultural characteristics, but in terms of the search habits of local target groups. Because of this, international SEO is essential for the creation of a successful international website."
International SEO agency
Boost your business with the know-how of an international SEO agency
Tap global markets efficiently with superior SEO international consulting
Are you looking to tap new markets and target groups abroad? Have you taken your first steps in international markets, but haven't yet been able to establish a firm foothold? In the digital age, a well-functioning international web presence is a vital foundation for international expansion – whether you're seeking to raise global awareness of your brand with a company website or sell your products worldwide via an e-commerce shop. To ensure that your online presence is visible and findable from anywhere in the world, it is vital to carry out effective international search engine optimization (international SEO) in all target markets. As an international SEO agency, MONDIS can advise and support you on your journey to successfully establishing your business in global markets.
The first step: analyzing the status quo and your international SEO goals
To determine your baseline and goals, we kick off the SEO consulting process with a comprehensive series of questions. As an SEO international agency, we first seek to understand what makes you and your business 'tick'. What do you see as your international goals? Which target groups are you seeking to reach? In which contexts and for which use cases do potential customers search for your products? How do your customer groups differ across different international settings? In addition to this series of questions, we also examine the technical status quo of your website. This enables us to determine what you need to do to establish yourself as a global brand.
Key advantages of international search engine marketing:
It enables you to offer your products and services for sale internationally via an effective multilingual website, maximizing your revenue.
It enables your international website or global online shop to be found and ranked favorably by relevant search engines in your target markets.
It enables you to efficiently target a diverse range of target markets simultaneously.
It enables significant increases in the traffic, leads and conversion rate of your international website.
It enables you to rise to the top of all locally relevant search engines using ongoing optimization (technical, language and content-based).
It affords you a clear competitive advantage through strong positioning in your key international markets.
International SEO sonsulting
Efficient international SEO consulting through an open customer-agency dialogue
In the first instance, there is a range of questions to be answered and data to be analyzed
Depending on your situation, we as an international SEO agency examine a range of additional factors at the start of the international SEO process to enable us to fully understand your needs. Only in this way can we guarantee the quality of the services we provide. This necessitates collaboration and open dialogue with you. In addition to the many questions to be answered, there is a wide range of data to be analyzed. This is crucial to shed light on the direction of your international SEO journey and the expected material and time costs.
The foundation: an international SEO strategy
Just as the world wide web spans the entire globe, so its users are scattered across the continents. It is not only the languages, cultures and customs of these global internet audiences that differ, but their search behavior, too. As a result, any business seeking to expand beyond its established home market into international target markets should consider developing an international SEO strategy. To succeed in international e-commerce, it is vital that you find the best way to engage with your potential target groups and their search habits. First, you must establish good visibility for your website in the target countries; then, you should work on continuously increasing it.
Technology & content are crucial for international SEO
When it comes to international SEO, being found online via organic search in locally relevant search engines is the vital success factor for your business. Importantly, SEO international is also more cost-effective for your business than 'regular' cross-national advertising, because it has much longer-term effects than a simple Google Ad campaign. For SEO to work, however, the content on your international website must be right: after all, not every topic that works well in your home market will also be relevant in your target countries. Broadly speaking, this means that an international SEO strategy is based on two pillars. On the one side, you need a differentiated package of technical and content-based search engine optimization measures; on the other, you need a well thought-out approach to content marketing. Our mission as an SEO international agency is to ensure that both pillars are equally effective – locally as well as globally, in each target market.
KNOW-HOW
Four common SEO international errors
Keywords from the home market are translated word-for-word by a translation agency without specialist SEO expertise.
Independent keyword research is conducted for each country with the help of native-speaking SEO experts on the ground.
Non SEO-optimized content from the home market is distributed worldwide and translated without regard for SEO objectives.
Globally relevant master content is optimized before being localized by local SEO translators. This is supplemented with the production of original local content.
The same content is used for several countries with the same language (e.g. English), but necessary precautions are not taken to avoid duplicate content.
Content is translated into local languages. hreflang tags are used to clearly specify languages and countries, allowing search engines to map the content appropriately.
Poorly thought-out combinations of country-specific top level domains and subdomains are used in target markets.
A well thought-out global domain concept is created. The structure is tailored according to the use case.
Creating a solid technical SEO framework
The basis for an international SEO agency
The basis: an international domain concept
As soon as your SEO international strategy is in place, the next step is to consider the technical requirements for multinational expansion. For us as an international SEO agency, the most important goal is to ensure that different search engines in the international markets always display the right content to users in the right language. With regard to international technical SEO, it is particularly important that the right domain structure is defined. The most widely accepted domains among users in the target markets are usually the common country code top level domains (ccTLDs). However, it is also possible to work with a global .com domain and country directories, or to map the countries via subdomains.
Universal .com domains are becoming ever more popular
The use of a .com domain for the global website – with country websites existing below it as subdomains or in directories – is an increasingly popular approach within SEO international strategies. This is because search engines assign all backlinks of the international subsidiaries to the parent .com domain, affording the entire international website enormous 'link power'. This has an enormously advantageous effect – in all target markets simultaneously – in terms of SEO for the entire global web presence or e-commerce shop. When using this model, however, it is essential that all geographical targeting data is defined via hreflang tags. This is the only way that search engines can recognize the countries for which the various subdomains or directories and their contents apply.
Correct geographical targeting data prevent duplicate content
As part of the SEO international process, we advise our clients that hreflang tags for defining the geographical targeting of content on a global website must always be correctly incorporated in the code. This is the way to avoid a situation in which content with relevance for multiple countries is seen as 'duplicate content' by search engines and negatively influences the ranking. Finally, on a technical level, it is important to ensure a logical page structure. This includes, for example, coherent, user-friendly site navigation and consistent internal linking.
Incorporate planned country expansions into your SEO international strategy from the outset
When creating the technical website concept, it is important to allow for the possibility of future expansion into additional countries – and for the fact that it may be necessary to store several languages per country.
Whatever your starting situation – whether an existing website with initial international offshoots or a clean drawing board – we as an international SEO agency strive for the development of pragmatic technical solutions that are precisely tailored to your needs and open up the greatest possible SEO potential for your business on a long-term basis. Where a website structure already exists, we begin by examining which modules require technical modification for international SEO purposes prior to international expansion.
These clients trust MONDIS All rights to trademarks are the property of their respective owners.
An ensemble of global and local measures
Your international SEO keyword and content strategy
"Think global, act local!" When it comes to international search engine optimization, this oft-quoted recipe for success is as relevant as in many other fields. If you want to succeed in international SEO, you need to be optimally positioned in each individual target market. For your international website, this means that SEO keywords and content must be precisely aligned with the needs of your local target groups. Simply translating existing content into the target languages without a localized keyword strategy rarely brings the desired results.
Consider all local characteristics of the target market, not just the language
When creating content for foreign-language markets, we as an SEO agency emphasise the importance of a range of factors. We not only consider the local language and regional expressions, but the role of economic, cultural, social, geographical and climatic characteristics. Ultimately, each one of these factors helps to characterize the target country and determine local needs and interests. As such, it is vital that any international SEO strategy takes them into account.
The importance of local know-how for tailored local SEO content
Even if the official language is the same in several countries or regions, the colloquial 'keywords' for certain topics, products or issues often differ. As such, to ensure that keywords are of adequate relevance and quality, it is vital to engage local SEO experts in the entire creation process for international SEO content – from keyword analysis and the definition of meta tags and URLs to copywriting and editing. Effective country-specific content should not only inform, but should generate positive emotions, strengthen the brand and engage users. It must have an appealing style, be spelt correctly and use the correct currency and units of measurement. As an international SEO agency, we believe that only those who really know their local target groups and are at home in the language(s) of the target market can execute all these requirements convincingly.
Content is king – including in the international context
High-quality, unique, thematically relevant content is the number one guarantor of SEO success, including in the international context. If you have your content prepared by native speakers with a specific country in mind, the local outposts of your global web presence will be excellently placed to connect with local users in the target market and convert them into active customers. In addition, locally relevant search engines will reward you for high-quality, locally tailored content through successive increases in your ranking.
SEO international
Our top agency tips
A range of local factors are significant for the quality of your content
Creating added value for the user
It is not only the way you convey content linguistically that is decisive for the quality of content in international SEO. The topics and content themselves – as well as their contexts – must correspond precisely to local user interests. Some content marketing topics might be a perfect fit for one target country, but have a counterproductive effect in another. In our experience as SEO international consultants, the reasons for this can vary greatly. All kinds of cultural, social, moral, economic, political or even climatic factors can come into question. For example, the interests of car drivers or house builders in icy Greenland look very different from those in sunny Mexico.
Every content marketing topic must be reviewed for local SEO suitability
In a Western European country, you will typically be permitted to advertise your product with rather liberal motifs and messages. These will most likely be meet with rejection in an Arab country, if not outright prohibited. Insurance and financial services must be communicated completely differently depending on customs in the target markets. As part of the SEO consulting process, we take precise account of which of your content can be rolled out globally and where local tweaks are required. To this end, our native-speaking SEO experts check each individual topic within a defined set of globally relevant master content for its local suitability for a target market.
Design and UX preferences in the target markets should also be considered in the SEO international process
Language and content-related considerations are not the only important factors in the SEO localization of international websites. Rather, target countries can also vary widely in terms of their preferences for design and usability. A successful usability check for the home market does not necessarily mean that the same setup will translate seamlessly to all target markets. Where possible, we recommend that local experts examine the navigational structure of the website or the checkout process in the online shop as part of the SEO international process. If necessary, we will then use the findings to make country-specific tweaks. No matter which search engines are relevant in your target market, a locally adapted user experience is welcomed by search bots and influences your ranking in a positive fashion.
International websites must also work on mobile devices
The 'responsiveness' of a website – i.e. its equal usability on mobile and stationary devices – is now considered a global standard. This must also be considered as part of international SEO. As an alternative to a responsive website, you might offer an additional mobile page that is displayed to the user when they access the page via smartphone or tablet. This 'mobile first' approach to web design is particularly relevant for Asian markets. Due to extensive use of mobile devices, it has become more important to guarantee superior functionality and experience on smartphones than on desktop devices. As such, as part of the international SEO process, we advise our clients that a website with mobile functionality is an absolute must in the international context. Search engines consider this an enormously important ranking factor.
Remember to initiate local link building in the target market
In addition to the many international on-page optimization meaures already mentioned, the external linking of your website continues to be an internationally significant ranking criterion in SEO. As such, from our perspective as an international SEO agency, international link building as an aspect of off-page SEO is an important component of a comprehensive international SEO strategy. With country-specific backlinks, it is possible to gradually build a favorable link profile for a local website. An essential prerequisite for this is the provision of country-specific, high-quality, target group-oriented content. Such content can ensure that a favorable link profile is gradually established almost of its own volition. Once this has happened, buying links from other websites to your own is often no longer necessary. As an international SEO agency, we know from experience that people like to link to 'good' content. If you're looking to build up your link profile on target market websites more quickly, active link building can be carried out with the corresponding financial investment. Whichever approach you choose, specific links must be acquired for each country. These should be links from link partners whose websites are based in the target country and whose URLs contain the corresponding country domain. This is the only way to achieve local link power with sustained SEO benefits.
Differentiate between global and local measures within your international SEO strategy
Designing a strategic approach
Once you have decided to internationalize your website, we as an international SEO agency will work with you to formulate an international SEO strategy. This strategy will coordinate all necessary global and locally-oriented measures. First, however, you must decide: Which content is to be rolled out globally and across the board? Following this decision, the globally relevant content should be distributed worldwide and across all country websites. If it becomes clear later that tweaks are necessary in some target markets, this then becomes your 'local content'.
Define globally relevant content and supplement it for local markets where meaningful
For example, as part of a holistic international SEO consultation for an online shop, we might work with you to define a core, globally relevant section of your product range or catalogue. This core range should then be made available in all target countries. In addition, the most important overarching brand and product messages should be determined. This set of global marketing messages can then be communicated across all your target markets as your 'global content'. All other components of your content are of country-specific relevance and are defined as local content.
First, carry out initial SEO keyword research and optimization in your master language
As a basis for efficient future work, we typically recommend that the source language is determined first. This is usually the language of the home market and will serves as the 'master' for all further work steps. Working in this master language and keeping the home market in mind, it is advisable to carry out a comprehensive keyword analysis for the global content determined in the previous step. All text-based content should then be created or optimized based on these keywords, whereby the final outcome of this step is a complete set of SEO master content. The rollout in the various target countries can then begin.
Determine an optimized set of keywords per target country prior to the international SEO rollout
In the next step, separate keyword research should be carried out for each individual target country on the basis of the master keywords. From our perspective as an international SEO agency, it is essential that the determined keywords work well in the search engines of the target markets. They should have sufficient search volume locally and, where possible, be not too competitive. Of course, they must also convey the desired meaning. This should be checked and ensured by local, native-speaking SEO experts by cross-referencing them with the master set. The same applies for translations of website text.
Topics of local interest afford your website country-specific SEO relevance in the target markets
With the help of our native-speaking SEO specialists in international target markets and (where relevant) your own local employees or partners, additional 'local' topics should then be determined. The selection of these topics can be based on a wide range of local-scale reasons and motivations. Perhaps there are special, area-specific product categories that require their own content, or perhaps the conditions in the target market require additional themed content (e.g. to better market or explain your products to the local audience). As soon as these topics have been identified, we as an SEO international agency carry out SEO keyword research in the target country. The final text and image content is then created based on the results.
White paper
Is translation alone enough to achieve effective positioning for your international website?
In this white paper, we explain why keyword research is essential to allow you to be found online by target groups worldwide.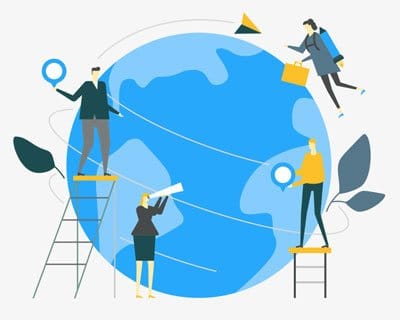 Monitoring of results
As an internationally experienced SEO agency, we'll create the right global SEO monitoring setup on your behalf.
Monitor your SEO setup internationally and tweak it for each target country on an ongoing basis
SEO is not a one-off task whose results are valid for all time. On the contrary: just as on a national level, international SEO is a long-term task requiring ongoing observation and modification. If the capacity for this is not available internally, it is advisable to engage external SEO experts or an international SEO agency. This will enable you to monitor all relevant indicators for your international website on an ongoing or cyclical basis and to adjust them as needed.
Improve your international SEO setup efficiently thanks to individually defined KPIs
The choice of a suitable web analysis tool and the definition of key indicators for continuous monitoring should be considered from the start of the international SEO process. For one thing, this allows us, as an international SEO agency, to evaluate measures already implemented. For another, the ongoing monitoring of the strengths and weaknesses of your online presence enables us to derive additional measures for the future.
This, in turn, enables us to continuously improve your international website. Where do visitors to your website come from? Which of your sub-pages generate the most interest? How do users navigate your site? Where do they leave it? From our experience as an SEO international agency, we understand that user behaviour, in particular, plays an increasingly important role in the evaluation of websites by search engines.
Define and implement individual SEO reporting measures
Just as market conditions and user behavior are constantly evolving, so internationally relevant search engines (such as Google or Baidu) are constantly adapting their search bots. As such, rankings are always changing, and websites find themselves in constant competition to 'prove' and position themselves again and again. When it comes to the SEO monitoring process for an international online presence, we as an international SEO agency understand that the challenge lies, above all, in the diversity of the task. After all, a large number of country websites are to be monitored at the same time. Even here, however, it is helpful to set priorities. You should always pay special attention to the key markets with the greatest potential.
FAQ
Frequently asked questions
What does an SEO international consultation involve?
A knowledgeable, comprehensive SEO consultation is aimed at developing an SEO strategy for your company or website. Key components include the development of a technical domain concept, the creation of a keyword and content strategy and the drafting of a roadmap for accompanying measures with a focus on local particularities.
What does an SEO strategy comprise?
An SEO strategy comprises the definition of an objective ("What is to be achieved with SEO?"), a precise analysis of your company's target group(s), the conceptualization of content and technical measures and the prioritization and structuring of these measures. On-page SEO, content creation & content marketing and off-page SEO form the three central building blocks of an SEO strategy.
What are some typical errors in international SEO?
Typical errors in the international SEO optimization process include: the adoption of keywords from the home market without corresponding keyword research for the target market; the risk of duplicate content from the same languages in different countries; a lack of localized content for the country-specific websites; and the incorrect use of top level domains or subdomains.
What are the main advantages of SEO international?
SEO international allows you to target your products and services in different target markets and acquire new customers through international search engine marketing. By adopting an internationally oriented strategy, you can sustainably increase traffic, leads, conversions, brand awareness and the value of your business. Well thought-out positioning in your international key markets affords you a clear competitive advantage.
GET IN TOUCH
Are you seeking to position your company globally with the help of an international SEO agency?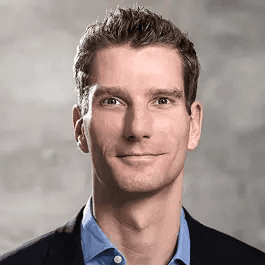 As an experienced international SEO agency, our first step is to examine your website in detail – free of charge and without obligation. After that, we'll get together to discuss the international SEO measures that will make your company a successful global player.
Contact: Michael Quast, Managing Partner
Telephone: +49 30 48496622-0
Email: contact@mondis.de