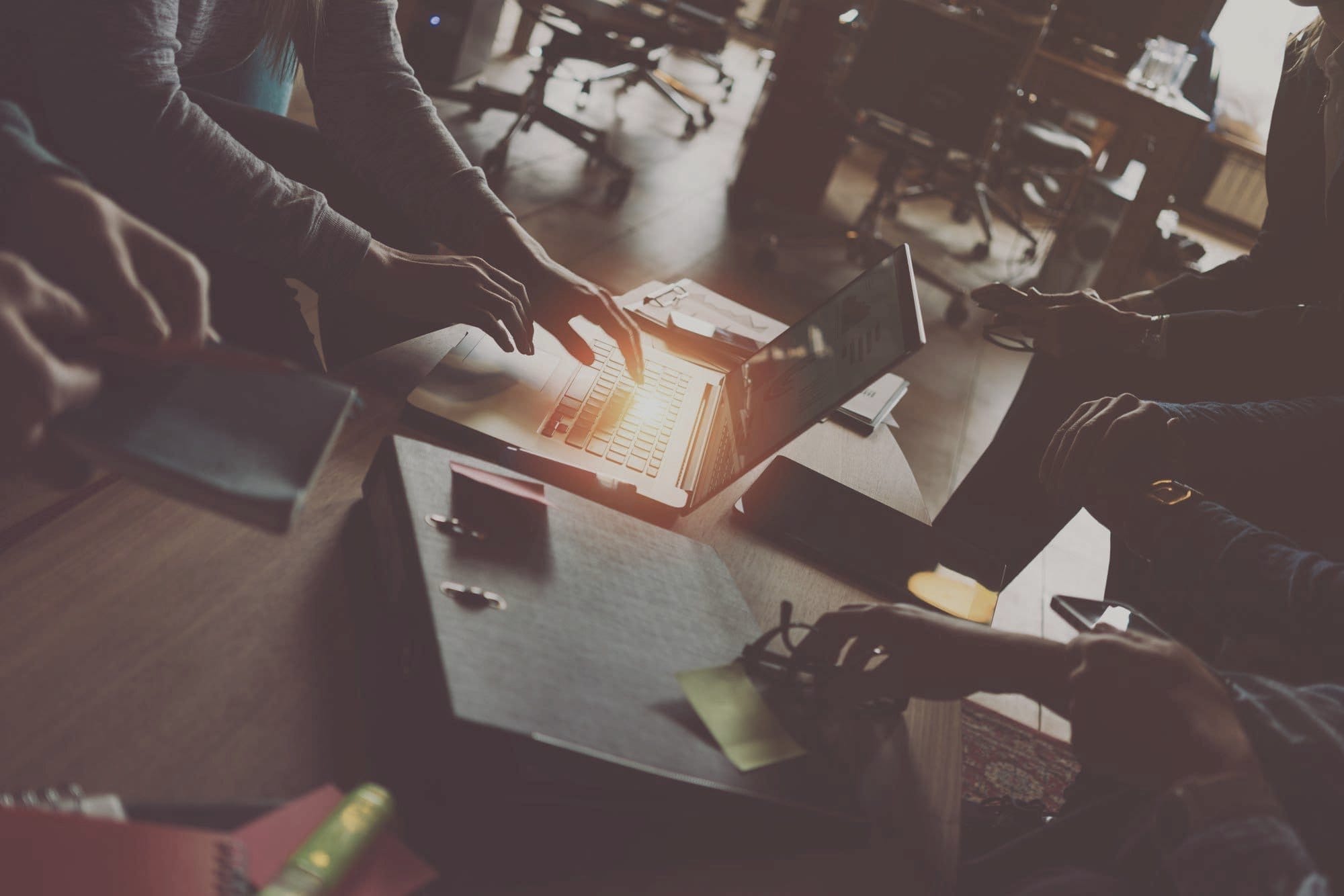 International content marketing
International content marketing by
native speakers with SEO expertise
Turbo-charge your global SEO with globally and locally relevant value-added content
Your full-service agency for international SEO by experts from all over the world
Through the intelligent combination of international SEO and content marketing, MONDIS helps your website achieve significant improvements in performance. We help you connect with your global target groups through relevant, unique and high-quality content that is precisely tailored to the individual requirements of local target markets.
"Where content is high in quality and tailored to the users, keywords and topics of interest in each target market, it provides a significant SEO boost to international websites."
INTERNATIONAL CONTENT MARKETING
What is international content marketing – and what does it have to do with SEO?
Content marketing uses content as a medium for connecting with target groups
Content marketing refers to the use of content as a means of connecting with potential target groups, whereby this content must be as high-quality, informative, useful and entertaining as possible. Rather than deploying traditional advertising messages, content marketing seeks to use interesting content to make Internet users aware of your business, products or services and to persuade them to try these products for themselves. As such, it leverages the power of specially created, value-added content as a medium for targeting users. The goals of content marketing can vary depending on your corporate strategy: perhaps you want to generate leads, achieve a larger reach or higher sales, or build your brand. Important to note is that content marketing is a holistic approach: it encompasses several modern and traditional areas of communication, from PR, corporate and product communication to content creation, newsletter marketing, social media and, last but not least, search engine optimization (SEO).
How SEO and content marketing build on each other
If you want your website to rank at or near the top of organic search results, you must simultaneously fulfil all technical requirements while also offering high-quality content. Successful SEO requires both! While technical SEO maximizes the visibility and readability of the website for search engines, content marketing delivers relevant content on topics within the defined SEO strategy. Only businesses who engage with both challenges in earnest will prevail among the competition. Without integrated, user-oriented content, it will be impossible for a website to establish any meaningful level of backlink power. As such, a well thought-out combination of content marketing and SEO is a decisive factor for your success.
IN A NUTSHELL
Defining content marketing
Content marketing is a communication strategy that seeks to engage Internet users through unique, useful and informative content distributed across a variety of channels.
Good content adds value to the topic at hand. It can do this via infographics, tutorials, videos, high-quality images, articles or by any other means, depending on the marketing channel via which it is distributed.
The content, themes and added value of your content marketing activities should be relevant for your company, your brand and your products, and should position you as an opinion leader.
Ideally, your content marketing should address the typical ways in which your product is used by customers. It should also convey a positive image of your services and organization.
Among other things, the major objectives of content marketing include the targeting and nurturing of target groups, general lead generation, the promotion of purchase decisions, brand positioning, and SEO.
Getting to know your target markets
Challenges in international content marketing
Tailoring content to the needs of target markets
If you are seeking to strengthen your international platform through targeted content marketing, it is important that your content is not only relevant for the home market, but that it addresses the most common interests and usage scenarios for all individual target markets, too. A particular target market may require specific content due to its social, cultural, economic, political, climatic or other conditions. SEO keyword analysis is a good starting point: the specific and tangential keywords it reveals can help shed light on local characteristics. As part of this step, it is also important to work with local, native-speaking researchers who can highlight challenges relevant to the target market.
Supplement global content marketing with locally relevant topics as needed
Certainly, the prospect of rolling out a complex international content marketing strategy can initially seems like a 'bottomless pit'. However, a pragmatic approach can make it possible to stay on top of things and achieve rapid progress. One effective approach is to carry out cyclical editorial planning in which all topics to be covered are discussed and defined in advance. At the core of this planning should be the content to be rolled out globally – that is, the overarching themes you wish to address in all global markets. In addition, you may define supplementary, locally relevant topics to be implemented for individual target markets or groups of target markets. Within this approach, the global themes can be managed centrally and the global rollout executed on the basis of a fully optimized set of master content (preferably for your home market). When it comes to this global rollout, however, translation alone is not enough. All country-specific content requires SEO proofreading by a native speaker – and if the thematic keywords for the target market are not yet known, local keyword research must also be conducted (for best results, before the translation). A final SEO revision before inputting the content into the CMS ensures optimal keyword density.

Why content marketing matters for international search engine optimization
A keyword analysis determines the optimal SEO keywords for each target market. Content marketing makes use of these and places them within high-quality, relevant content.
International keyword analysis reveals specific keywords for the target markets. Based on these keywords, it is possible to define supplementary topics with local relevance.
Original content is the nuts and bolts of good international SEO. Such content should be prepared as part of the content marketing strategy, enabling SEO specialists to deploy it efficiently.
By distributing high-level content in each target market, content marketing gradually establishes the backlink power that is so important for SEO. Search engines reward this type of 'natural' link building.
Once a global website is set up optimally in terms of technical SEO, search engines are able to easily find and index the content marketing content. In addition, users benefit from fast loading times, easy navigation and good usability.
Google and other search engines reward the continuous pursuit of SEO measures. Ongoing orchestration of your international content marketing – through the introduction of regular new topics and updated content – reinforces this effect.
These clients trust MONDIS All rights to trademarks are the property of their respective owners.
Target groups & added value
What makes good content?
Put yourself in your target group's shoes
Clearly, the rating of content as 'good' (or otherwise) ultimately depends on the user's subjective assessment. This is no different than with movies, books or music. That said, there are a few basic rules that should be followed to enable the creation of quality content. The first is to put yourself in the shoes of your target audience. What are your potential customers interested in? What are their challenges, questions and motivations, and what problems do they experience that your products and services could solve?
Increase the attractiveness of relevant content through 'added value'
Content can only be classed as 'relevant' if it satisfies the diverse intentions of your potential customers. It must be interesting enough to drive users to your website, where they should find the information they are looking for and, ideally, be converted to paying customers. So-called 'added value' helps to engage users and motivate them to act. Professionally written, well-structured, easy-to-read texts with subheadings form the foundation; the added value is created through engaging storytelling. Such storytelling might, for example, take the form of helpful use cases, consumer tips or questions about your products, which can then be enriched and illustrated with images, infographics, videos, tutorials and additional links. A good rule of thumb is to entertain your users in as effective and succinct a fashion as possible while delivering the maximum amount of information.
FAQ
Frequently asked questions
What is international content marketing?
Content marketing is a marketing discipline that seeks to address a predefined target group with informative, advisory or entertaining content. As a communication strategy, it aims to convince potential customers of the value of your brand or company through facts and value-added content.
Why should you use content marketing?
There are several benefits to support the use of content marketing. A suitable strategy can help create greater brand awareness, brand loyalty, and customer engagement. In turn, these factors have an influence on the SEO ranking, because they cause your brand or business to be perceived as an authority by Google.
What types of content marketing exist?
Content marketing is extremely versatile. You might choose to publish texts or press releases, to create images, infographics or white papers, or to publish rankings. Interactive content, podcasts and webinars are now among the most popular forms of content marketing, since they create a particular sense of proximity to the potential customer.
How does content marketing work?
A content marketing strategy is based on five pillars. The first stage is to define the target group, conduct the keyword research and determine the keyword weighting. This is followed by the development of ideas, the editorial planning and the drafting of the creative concept. The third stage, production, involves the creation of content and a corresponding landing page. The fourth step, distribution, involves the publishing and targeted promotion of content and can be crucial to the success of a campaign. Evaluation – via monitoring and assessment of traffic and generated leads – rounds out the process as the final step.
GET IN TOUCH
Leverage the combined power of content marketing and international SEO with MONDIS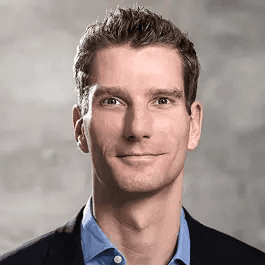 We'll work together with you to define an SEO-optimized international content marketing strategy for your business. We provide support at every stage of the process, from the operational aspects of the campaign to monitoring in all target markets.
Contact: Michael Quast, Managing Partner
Telephone: +49 30 48496622-0
Email: contact@mondis.de