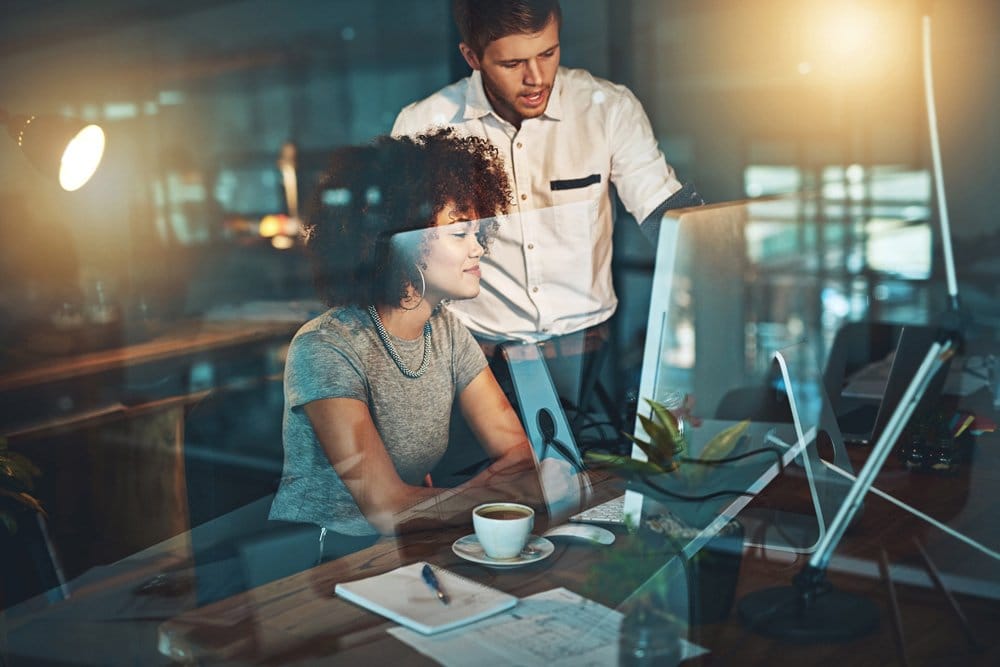 Translate international Google Ads campaigns
International Google Ads campaigns by native-speaking Google Ads experts
Expertly optimized Google Ads for your international products and services
Your full-service agency for international Google Ads
As an experienced international Google Ads agency, MONDIS can get your business seen worldwide with tailored Google Ads campaigns. Locally tailored Google Ads translations leverage the specific potential of different international markets to advertise your products and services to optimal effect.
"Professionally localized SEA campaigns strike the right tone with international target groups and ensure successful conversions worldwide."
Search engine marketing
How do international Google Ads campaigns work?
Tap new markets with Google Ads targeting
The internationalization of a website presents a range of challenges. Translating your website or online shop is the first step of the journey; however, it can be some time before the first inquiries or sales are generated via SEO (search engine optimization). International SEA (search engine advertising) campaigns can provide a valuable boost in this regard, since optimized, expertly translated Google Ads work to deliver relevant traffic in extra-fast time. In the best case scenario, this relevant traffic results directly in the desired transactions. Alongside this increase in sales, international Google Ads campaigns bring two other advantages. First, evaluating the performance of translated ads provides valuable usage-related KPIs (key performance Indicators), which can be used to analyze user behavior on your website. Second, Google Ads campaigns have a branding effect, since your brand is linked with certain keywords in the minds of potential customers worldwide.
Search engine advertising (SEA) refers to forms of marketing that occur via international search engines like Google, Bing or Yahoo as well as in the display network
SEA as a facet of search engine marketing enables products and services to be marketed via commonly used search engines. While Google takes pole position, ad marketing on Bing and Yahoo can also be profitable in the right context. When you carry out SEA, you as the advertiser book ads based on a selection of relevant keywords that are identified in advance through extensive keyword research. Costs are only incurred if a user clicks on the ad and is taken to the corresponding target URL or landing page. This billing model is referred to as 'cost-per-click' (CPC) and is more results-oriented than advertising billed according to impressions (CPM). This means that the ROI (return on investment) can be controlled in line with targets and a planned budget. The costs for an ad differ widely according to the industry and may also be subject to considerable fluctuations between countries. Alongside the use of ad marketing in search engines, a display network can open up interesting markets. Here, thematically similar ads can be distributed across various websites in a targeted manner to arouse the interest of potential customers.
Comparison
SEA versus SEO: a comparison between the two pillars of search engine marketing
SEA
High quality, well-executed ads rank instantly in the visible area of the search engine.
SEA is well suited for brand building: concise brand messages aid awareness and are readily remembered.
Google Ads translations by native speakers ensure precise targeting based on sales-relevant keywords in each global target market.
SEA enables precise international budget planning based on a predictable ROI.
SEO
SEO can be used to generate free clicks and traffic through favorable rankings.
The impact of SEO is particularly long-lasting and can ensure high traffic on your websites long into the future.
Successful SEO depends on winning the trust of users. This can be achieved through meaningful titles and meta descriptions as well as through your brand image.
SEO can significantly increase your CTR thanks to favourable rankings in organic search results.
Guidelines
What do I need to know when conducting an international Google Ads campaign?
What do I need to bear in mind when translating Google Ads?
Extended ad formats are advantageous for occupying as much as space as possible in the search engine results and drawing attention to the product, service or brand in question. In the extended variant, the ad title, ad URL and two lines of text are visible. To ensure that all ads are displayed in the search results in a uniform fashion, Google specifies a length restriction to be observed when translating international Google Ads. The guidelines stipulate that up to 30 characters may be displayed for each of the three title variants, whereby each title must be separated from from the others by an 'I' (vertical bar). Essential keywords should be placed in the first title, since this is the one that is displayed most prominently. The titles are followed by the hyperlink (destination URL of the landing page) and a label indicating 'Ad'. Below this are two lines of text, each of which may contain up to 90 characters.
Quality, guidelines and things to avoid in the translation of international Google Ad campaigns
The low character limit permitted for international Google Ads requires a creative approach to the translation of important keywords. The editorial guidelines set by search engines demand that ad texts are oriented around the interests of the user and help produce a high quality of search results. Gimmicky ideas are a no-go. Call-to-actions such as 'Click now', 'Hurry – buy now' or 'Sale, sale, sale' are consistently rejected by Google, Bing and Yahoo. For quality assurance purposes, translated Google Ads ads with an excessive use of capital letters ('FREE!'), unnecessary repetitions, exclamation marks in the title or telephone numbers in the ad text are also always rejected. Since each international Google Ad is subject to review by Google, it is not worth experimenting in this regard.
know how
Tips for effective international Google Ads campaigns and Google Ads translations
Recognize user needs: Knowing what your users need will allow you to target them more precisely. When expansions or special features of products or services satisfy a particular need, this can leave a lasting impression.
Target ads for different regions: Use regional terms to appeal to users (e.g. to describe products appropriately in Germany, Austria or Switzerland).
Emphasize unique selling points: Ads that emphasize unique selling points generate a higher click-through rate (CTR). The promise of free delivery, for example, is particularly good at encouraging users to click on an ad.
Include a subtle call-to-action: Prompts like 'order', 'call' or even 'buy' subconsciously encourage international users to act.
Start a dialog using questions: Questions like 'Suffering from a stomach ache?" or 'Want to lose weight?' open up a dialogue with the user, who feels as though they are being directly addressed.
Capture the user's attention with numbers and characters: For travel services and products, both the travel period and price are effectively at grabbing users' attention. Interesting opportunities for the use of characters include the '%' to indicate a discount.
Create time pressure: If a service or product is only available for a limited time, this increases pressure on the customer to act.
Tap into users' emotions: 'Feeling unhappy with your weight?', 'Are you being cheated on?' or 'Having trouble with…?' appeal to the user's emotional side and increase the likelihood of a click.
Criteria for success
Measure the effectiveness of Google Ads translations through performance monitoring and A/B testing
Conversion tracking for international Google Ads campaigns
Conversions are an important indicator for the success of a Google Ad. In this context, a 'conversion' is the intended goal of a given campaign: the purchase of a product, the use of a service, subscription to a newsletter or the conclusion of a cellphone or loan contract. Advertising success is measured by the conversion rate. This figure is calculated by dividing the number of conversions by the number of clicks; for example, 100 conversions divided by 1000 clicks equals a 10% conversion rate. In conversion tracking, every purchase is traced back to the ad that initiated it, making it possible to determine which ads are working effectively and which are not. This is accompanied by a cost calculation for the conversion; in other words, how much expenditure was necessary to achieve a certain number of conversions? Among other things, this allows you to determine whether international Google Ad campaigns are truly relevant as a marketing tool for your company. Remember, however, that it may not only be an ad that is responsible for poor conversation rates, but the landing page (which may offer too few payment options, convey a non-serious image, or fail to show the product to its best effect). This can dilute the insights that conversion tracking provides.
CTR and A/B testing for international Google Ads
By contrast, the CTR (click-through rate) gives insights that are directly related to specific ads. To calculate the CTR, clicks on an ad are measured in relation to impressions – in other words, how frequently an ad was clicked when displayed for certain keywords. The CTR not only helps you to measure your own success, but is used by Google as a quality criteria for evaluating ads. Ads that tend not to be clicked by users do not generate revenue for the search engine and are quickly moved out of the visible area. A/B testing can be very useful when it comes to formulating appealing Google Ads and translating them effectively. In A/B testing, two or more differently formulated ads are displayed for the same keyword. The ad with the best CTR and conversion rate is retained for long-term use.
What sets Google Ads apart is a high degree of flexibility. International preferences can be adjusted free of charge, as many times as desired and with different settings from one moment to the next. You can increase or decrease your maximum bid price or daily budget as needed in addition to modifying geographic and language targeting, placing new ads and deleting old ones.
Comparison
CPC: considering cost-per-click in the translation of short-tail vs. long-tail keywords
Short-tail keywords
Short-tail keywords generate a high search volume.
The CPC is usually lower for short-tail keywords due to the larger target group.
Short-tail keywords can be too unspecific to be effective.
Short-tail keywords can be irrelevant for sales of your product or service.
Short-tail keywords often perform poorly against usage-related KPIs due to a high bounce rate and low length of visit.
Ads with short-tail keywords often have a lower CTR.
It is almost impossible to target users effectively with short-tail keywords.
Long-tail keywords
Combinations of keywords often have a significantly lower search volume.
The CPC is significantly higher due to the ability for precise user targeting.
Keywords are highly specific in terms of their relevance for user needs.
Long-tail keywords are highly targeted toward conversions.
Long-tail keywords generate so-called 'hot leads' thanks to their ability to target users in an optimal fashion.
High-quality ads generate a high CTR.
Customers can be targeted optimally with international ads
Google Ads
Managing costs and ad extensions for translated Google Ads
Cost control as a facet of ad management
Cost control is an important facet of international Google Ad campaigns. Since competition for many translated keywords is high, prices and daily limits may need to be adjusted more frequently than for their less competitive counterparts. Spending caps must be borne in mind to ensure the desired ROI. Since competition between ad providers occurs on an auction basis, Google differentiates between two otherwise equal ads on the basis of the click price to be paid. In other words, the ads that generate the highest revenue for Google are the ones that will be shown. The more extensive the competition, the more expensive and time-consuming the task of international ad management. When it comes to value for money in the translation of Google Ad campaigns, it is worth looking for niches that offer a high CTR and conversion rates, but have thus far remained undiscovered by the competition. The maximum bid price should always be based on the size of the shopping basket. Industries with large shopping baskets and higher margins can afford to take more risks with international Google Ads. If profits are narrower in relation to ad spend, ad management must be more stringent.
Ad extensions offer effective user targeting as part of an international Google Ads campaign
For 'classic' Google Ads, creative freedom and customizable design elements are limited. With this in mind, Google launched its ad extension feature to enable ad providers to target users even more specifically. The idea is that ad extensions are deployed to make ads even more attractive and eye-catching. Extended international Google Ads ads take up significantly more space in the visible area and encourage greater rates of clicking. Moreover, the assumption that ads with extensions are automatically more expensive is misguided. As with the classic variant, the basis for competition is the standard CPC for the respective keyword. Keep in mind that a not-insignificant aspect of the creation and translation of Google Ads is how they appear on different devices: ad extensions are displayed differently in mobile search results than on desktop computers. Testing the ads in advance allows you to see which extensions are suitable for your business.
Google Ad extensions
Which ad extensions are available for international Google Ads?
Location extensions: Businesses can use a location extension to show the address of a shop or a point of contact. In combination with Google Business, this strengthens the relevance of a service or product for searches with local intent.
Call extensions: A call extension can be integrated where users have need to contact the business directly. Users can dial the number instantly from their smartphone by tapping on it while on the move.
Sitelink extensions: Sitelink extensions can help interested users to discover more about the product or services on offer. Sitelinks are effective at increasing visibility in search results because of the amount of space they take up.
Structured snippet extensions: Structured snippet extensions allow particular aspects of products and services to be brought to the fore. Types, destinations, services and models are typical variants used.
Price extensions: Where products or services are particularly cheap or affordable, price extensions can help to arouse the curiosity of potential buyers.
App extensions: App extensions take the user directly to one of your existing apps.
Seller ratings extension: If a provider has high ratings, the seller ratings extension can be used to highlight their quality and credibility.
Localization of campaigns
Sales potential, keyword research and campaign structure
Determining potential in the target market for Google Ads campaigns
The success of a Google Ads campaign translation depends on the potential of the keywords in the target market. By using keyword tools and the Google Keyword Planner to conduct international keyword research, it is possible to determine the search volumes achieved by (translated) relevant keywords in each country. These translations should ideally be carried out by native speakers who can take account of local particularities. A useful tool for keyword research is Google Trends, which gives an overview of current and historical search query trends and provides key information for a comprehensive analysis of international potential. By using Google Trends, businesses can obtain existing keyword sets for other markets that can simply be converted to the relevant language. Alternatively, at the other end of the scale, established Google Ads experts from the target markets can work to identify an original set of keywords with high relevance for the markets in question. So-called 'transcreation' strikes a balance between the two approaches: it involves searching for optimal translation options for the existing master keywords.
Finding the right account and campaign structure for international Google Ads
When conducting international Google Ads campaigns, a meaningful account and campaign structure can be the decisive factor for success. Businesses can opt to create one account per market (or language) or to manage several languages and markets from one account. Here, the structure of a business offers a good indication of the right approach. If a business maintains separate budgets or products for different target markets, it may make sense to manage these from multiple accounts. If all markets are managed centrally, it may be more realistic for all campaigns to be managed from one account.
The process
Keyword research for international Google Ads campaigns: the MONDIS process
Central management: A decision is made as to which master keywords from the home market are applicable for international markets.
Central management: Pre-translation of keywords to identify suitable proposals and synonyms.
Input from local Google Ads consultants: Determination of search volumes and competition for the proposed keywords.
Input from local market specialists: Determination of a final set of keywords based on potential in the target market and for the business.
TRANSLATE INTERNATIONAL GOOGLE ADS CAMPAIGNS
Translating international Google Ads: what do I need to know?
Criteria for the success of international Google Ads campaigns
The creation of an international Google Ads campaign is a complex task requiring a great deal of experience and knowledge. Alongside multilingual keyword research for Google Ads or Bing Ads (Microsoft Advertising), it is awareness of cultural differences, more than anything else, that determines a campaign's success. In Google Ads translations, terminology (correct use of words and technical terms), authenticity (through the input of native speakers), target group appeal, syntax (correct sentence structure), specialist knowledge and the optimal presentation of content are of key importance. These standards can typically only be ensured by a Google Ads expert from the target market who is well acquainted with local particularities.
International SEA: consider the use of all global search engines
When the use of search engines is ranked at a global level, Google – with 90 per cent of all global search queries – is clearly out ahead. However, there are certain markets around the world where the ratio shifts in favor of competitors. In China, Baidu holds pole position with around 74 per cent of queries – ahead of Shenma (14%), Haosou (4%) and Sogou (4%). In Japan, on the other hand, Yahoo (23%) and Bing (4.5%) are used fairly often in addition to Google (72%). In Russia, Yandex (51%) and Google (46%) almost balance each other out. As such, it is essential to consider the use of search engines when analyzing target markets.
FAQ
Frequently asked questions
Which types of international Google Ad campaigns and Google Ads work best?
Well-functioning Google Ads campaigns recognize user needs and highlight the unique selling points of the service or product. Regionally tailored ads increase your chance of connecting with target groups. Dialog with customers can be helpful, as can ad text that appeals to users' emotions. Indication of a limited time window can create pressure to buy.
What is the significance of a high CTR in international Google Ads campaigns?
The CTR is not only an important indicator for measuring the success of ads – it is also used as a quality criterion by Google. Ads with a very low CTR do not meet the search engine's requirements, since its goal is ultimately to earn money with ads. One way of improving the CTR is through A/B testing, in which several differently formulated ads are displayed during the same time period and their performance compared.
What types of ad extensions are available for Google Ads?
Ad extensions can be used to make an ad more appealing to customers. Extensions can take the form of location extensions, call extensions, sitelink extensions, snippet extensions, price extensions, app extensions and seller ratings.
Which account structure should my business adopt for its international Google Ads campaigns?
A well thought-out account and campaign structure makes Google Ads work easier. As a business, you have the option to create one account per market (or language) or to manage several languages and markets from one account. The structure of your organization is a usually a good indication of the right approach. If you maintain separate budgets or products for different target markets, it may be worthwhile managing several accounts or languages separately.
Before joining MONDIS, members of our team worked for:

All rights to trademarks belong to the respective owners.
GET IN TOUCH
Let MONDIS guide your Google Ads campaigns to international success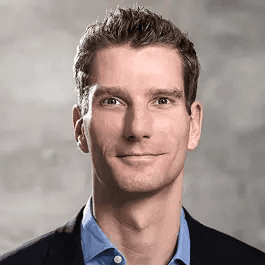 We translate your international Google Ads with native speaker expertise and local target market know-how. Let MONDIS increase your traffic, leads and sales worldwide!
Contact: Michael Quast, Managing Partner
Telephone: +49 30 48496622-0
E-Email: contact@mondis.de