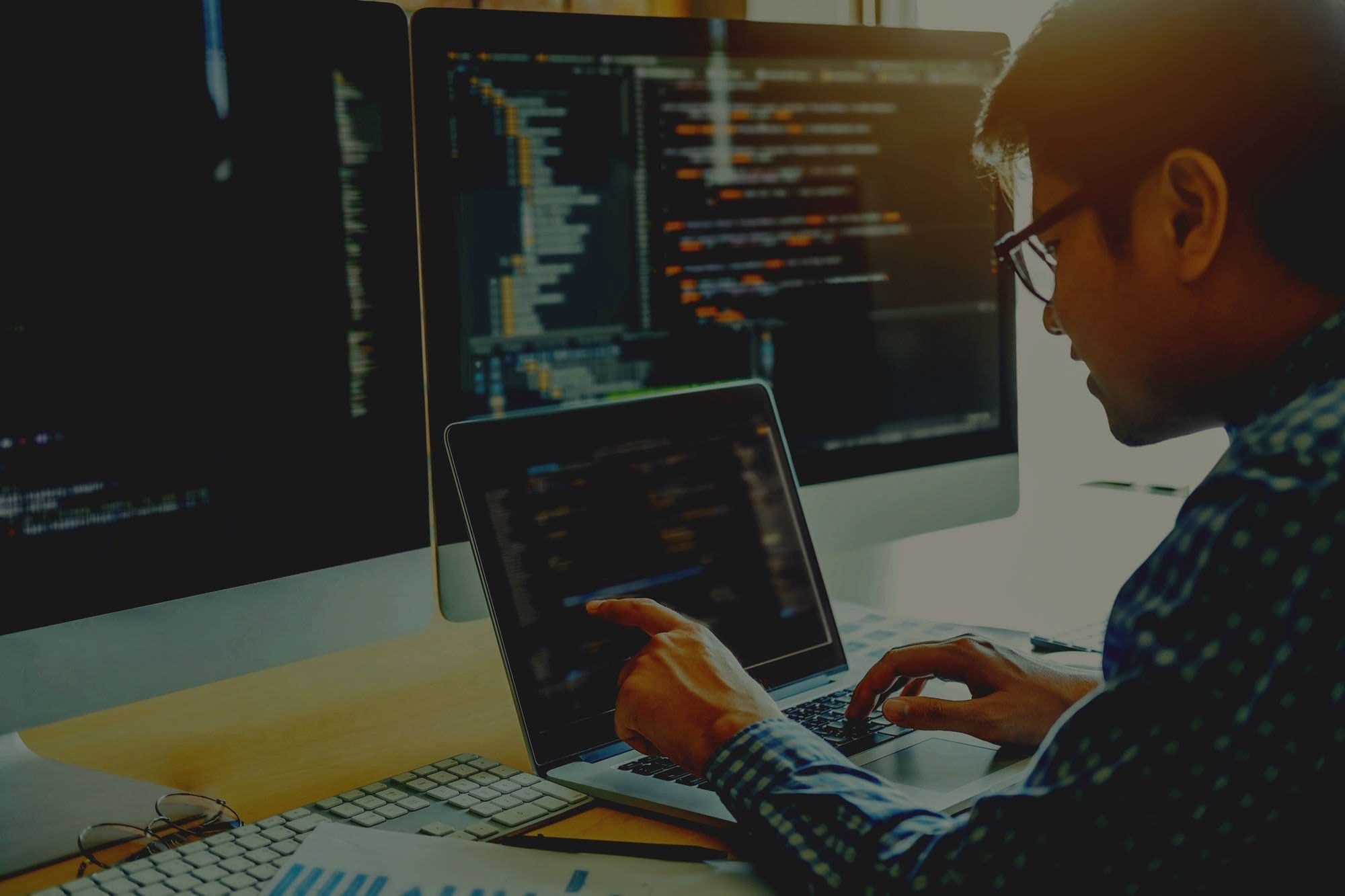 International technical SEO
International technical SEO by SEO professionals with global expertise
Elevate performance and user experience across all target markets
Your full-service agency for international SEO with a focus on technical optimization
MONDIS offers expert know-how to help you optimize your website through international technical SEO. We'll conduct a comprehensive SEO audit to establish the status quo and identify potential before carrying out technical optimization measures on the basis of the findings. Our goal is to make your website easily findable, indexable and visible from anywhere in the world.
"Done right, technical SEO serves as a valuable foundation for all subsequent SEO optimization measures aimed at improving the ranking of your website in your target markets."
Before content, structure
How international technical SEO can give your website
a decisive SEO boost
When we think of SEO, we tend to think of keywords and content. Of course, this is not incorrect per se – but it doesn't tell the whole story. Search engines do not judge on content alone; after all, what good is even the best website content if it loads agonisingly slowly or is totally unusable on mobile devices? This is where technical optimization comes in. Speed, functionality and compatibility are essential factors for the ranking of a website on the search engine results page.
What do we mean when we talk about technical SEO for international websites?
The mix of art and technology required for SEO can be compared to the interaction between members of a football team. Creative, unique content and a great interface design require a well-functioning technical framework – just like a striker needs a strong midfield. Good international technical SEO offers a further pivotal advantage: it makes it much easier to roll out your web presence internationally and translate it into other languages. As such, the right foundation enables significantly smoother expansion.
An SEO audit captures the status quo and the potential of your international website
The first step in technical optimization is an SEO audit: a comprehensive analysis of the current status of your website. SEO audits can help in many different ways: auditing the routine operation of your website, for example, can help shed light on technical problems and figure out steps to improve them. The goal of a technical SEO audit is to draw up a comparison between the current state of your website and an analysis of its potential.
Technical SEO can help create a more user-friendly website
Poorly optimized websites make it difficult for Google and other crawlers to orient themselves within the content and structure of a website and to locate the desired subpages and topics. As such, technical optimization is partially for the benefit of the search engines themselves, because it enables easier logging and thus allows Google (and other search engines) to assign keywords and topics to specific subpages more easily. 'Clean' technical SEO also benefits users, since it enables them to navigate more easily and reach their destination more quickly. You, as the website provider, benefit from more leads, more sales and improved customer loyalty.
These clients trust MONDIS All rights to trademarks are the property of their respective owners.
What really matters
What you need to know about international technical SEO
The URL
If you planned ahead for internationalization at the point of establishing your business, you will likely have decided on a '.com' domain, which can easily be extended for all relevant countries using sub-directories. If your initial focus was on the German-speaking world, you will likely have begun with a .de domain. Google and other search engines evaluate these so-called 'top-level domains' using special criteria. They assume that a .de domain is intended exclusively for Germany. As such, if you want to go international with a .de domain, you will be at a competitive disadvantage. A better approach is to set up a suitable top-level domain for each additional country – for example, .fr for France .fr, .es for Spain and .it for Italy. This enables the different language versions to be cleanly demarcated from each other. The technical elements of the website remain the same in the background, while the content is professionally translated into the different national languages.
Backlinks & social media
A local domain or URL is by no means the only facet of SEO: it's also necessary to create local backlinks for each country. These create a strong foundation for successful search engine rankings. Blog articles and press releases in each language – which MONDIS can create on your behalf – help to establish the new domains in the respective countries. It can also be helpful to create language-specific social media profiles. As a general rule, potential customers will feel much more comfortable consuming social media in their native language.
Updating security certificates
Reviewing all security certificates on your website is an important step of the technical optimization process. Such certificates confirm that traffic is secure. As such, they are a pivotal factor in achieving desirable rankings. Pages without valid certificates are mercilessly downranked by Google. The reason for this is obvious: if Google directs users to less trustworthy pages, this also jeopardises its own image. As part of the technical SEO process, we equip your website fully with up-to-date security certificates.
Cleaning up and eliminating error codes
As part of the technical SEO process, we scan and 'search' all of your website's status codes for error codes. In addition to codes like '404' ('Page not found') being frustrating for visitors, search engines view such 'dead' links as a negative when it comes to ranking. Because of this, the technical optimization process includes expanding the content of currently used areas of the website and removing dead or unused ones.
Content optimization and technical optimization go hand in hand
The optimization of content should be carried out in parallel to technical SEO measures. Screeds of text are just as boring for search engines to read as they are for human users. Paragraphs, formatting, subheadings and relevant illustrative images have multiple benefits: as well as making texts readable and varied, they help convey the subject matter quickly. The topic and content (and keywords) should also be clearly reflected in the URL, the meta title and the meta description. This is another technical task.
Start with technical optimization of the master site, then roll out internationally
An ideal starting point for online international expansion is a technically optimized master website in the home market. If the original web presence in your country of origin is set up flawlessly in terms of technical SEO, it can serve as a kind of 'blueprint' for the multilingual rollout. Once the structure of the master is optimized according to the principles of international technical SEO, it is quite straightforward to feed translated, localized content for each target market into the international portal.
Ensuring performance, usability and responsiveness
Technical optimization does not consist solely in the removal of dead links. For search engines, it is not only crucial that a page actually works, but that it performs well. A page must not only be easily accessible on desktop computers, but completely functional on mobile devices, too. This is because mobile devices now account for a very large – if not the largest – share of all page impressions. It goes without saying that a 'responsive design' – a website design that adapts to the smaller, usually portrait-format monitors of mobile devices – or a mobile version of the page are expected as standard by Google. The optimization of media files should also not be forgotten. Fast loading times and good usability on all devices will naturally lead to better rankings.
Storing 'structured data': an increasingly popular approach
Google also pays increasing attention to whether text structures and descriptions of content can be found in the source code: in so-called 'structured data'. The search engine can read this easily and thus understand the content better and faster. From it, the search engine generates special search result features such as highlighted snippets or graphical representations. Thanks to this special form of processing, structured data also enables more accurate results to be generated for specific search queries. Image SEO – including optimized file sizes, file names, descriptions and the obligatory alt tag (which briefly describes what can be seen on the image) – should also be carried out. Google particularly favors websites where when content and technical optimization are skilfully combined.
Those that are fast, mobile and user-friendly 'on-page' have the best chance of prevailing 'off-page'
While a technically flawless website lays the vital groundwork, optimization doesn't end there. Once you are properly set up in terms of on-page measures, it's time for off-page optimization to begin. Here, the aim – among other things – is to establish external links and a effective presence in social networks. Ultimately, the great advantage of successful technical SEO optimization is the freedom to focus on content afterwards. A good technical framework allows you to devote your energy to creating sophisticated, user-focused content and presenting your products and services in an optimal light at home and abroad.
FAQ
Frequently asked questions
Which tools can help with technical SEO optimization?
Optimizing your website with international technical SEO is a basic prerequisite for achieving favorable rankings. Google provides three free tools in the form of the Google Search Console, a page speed testing tool and a mobile friendly testing tool. The Google Search Console is the only one of these that requires a login. Screaming Frog is a tool for page analysis and crawling.
What does international technical SEO include?
A comprehensive SEO audit serves as the basis for analysis. The URL structure, the status codes of your website, the performance (loading speed), the crawling capability and the responsiveness of the website are examined in detail, as is the existence of security certificates to build trust among users. In addition, we analyze the functionalities and potential of structured data.
What are the biggest potential errors in technical SEO?
The more extensive and complex a website, the higher the probability of technical SEO errors. The most common sources of error include duplicate content without canonical tags, failure to implement hreflang tags during internationalization, non-functioning 301 redirects and broken links within the link structure. Other widespread errors include unnecessary Javascript or old tracking codes hidden in the source code.
How can page speed be improved long-term as part of technical SEO?
Page speed is afforded a particularly high weighting in the technical SEO process. Ways of optimizing it include reducing the response times of the server, removing unnecessary plug-ins, bundling CSS files, using a content delivery network and reducing HTTP requests. The compression of images and correct integration of videos can also have a significant impact. With relatively little effort, it is possible to reduce the loading time quite considerably.
GET IN TOUCH
International technical SEO for global websites by MONDIS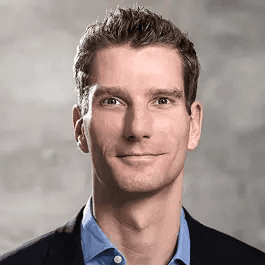 Take advantage of our expertise to build a successful international online presence. Using insights gained from an SEO audit and a targeted analysis of your potential, we ensure that your website can be found easily and attract new customers from anywhere in the world.
Contact: Michael Quast, Managing Partner
Telephone: +49 30 48496622-0
Email: contact@mondis.de