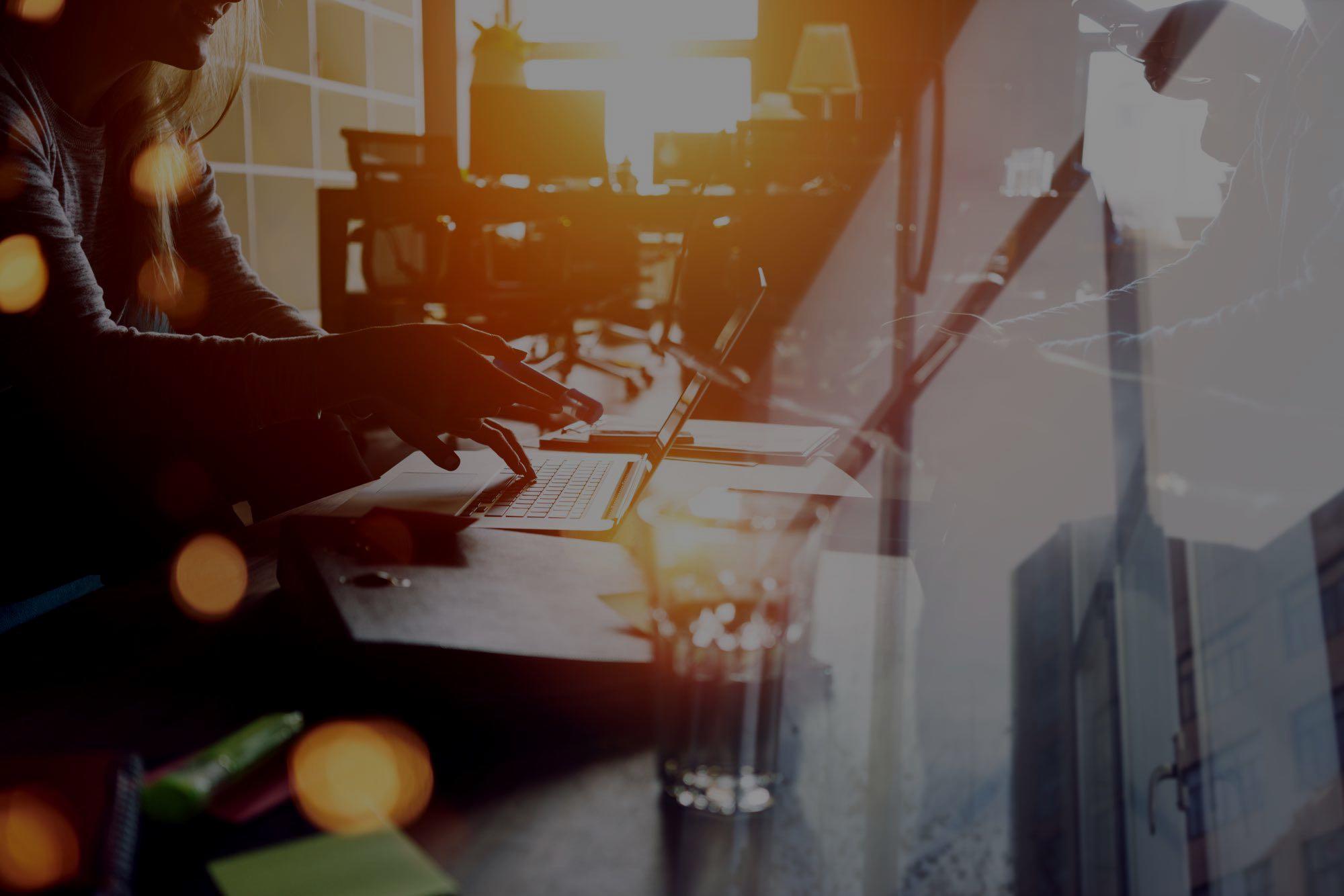 SEO agency in Germany with expertise in keyword research
Professional keyword research in Germany, Austria and Switzerland
Connect with German-speaking target groups through optimally selected keywords
Your full-service agency for SEO in Germany and around the world
By carrying out in-depth keyword research in Germany, our SEO experts identify the search terms and topics that are best-suited for targeting German-speaking potential customers. MONDIS is your SEO agency with expert market knowledge for desirable rankings in German-language search engines.
"Businesses seeking to optimize their rankings in German-language search engines must identify and use the right keywords. We'll find the search terms that will help your business thrive in the German market."
SEO agency in Germany
Key considerations for keyword research in Germany
The groundwork for search engine optimization
It is through keyword research that our SEO agency lays the groundwork for search engine optimization of a landing page or entire website in Germany, Austria or Switzerland. If a text is not optimized with relevant keywords, any future on or off-page SEO measures are doomed to failure before they have begun. Thanks to artificial intelligence and RankBrain, Google's self-learning algorithm, a search engine can easily establish the contextual relationship between keywords and search queries. Optimal ranking in Google therefore demands the use of suitable terms and phrases – and keyword research is the way to find them.
How does keyword research work?
As a first step, the topic of a landing page or website is defined in terms of the most relevant German keywords. These keywords are then incorporated into headlines, meta-data or website text. As part of this process, the best-performing keywords are also identified. There are two decisive factors in this regard: search volume and competition.
Generic keywords with a high search volume
It is self-evident that generic keywords will have the largest search volumes. Generic German keywords include, for example, 'Schuhe' (shoes), 'Rasen' (grass) or 'Handwerker' (tradesperson). However, these search terms reveal nothing about the intention of the searcher. Does the user want to read a guide to grass, find out about different types of grass, or purchase grass seeds? Travel websites are just one of the website types that encounter problems in this regard. 'Lake Garda' has a predictably high search volume; what is less easy to predict is the context in which it is being searched. Does the the user want to book accommodation, buy a travel guide, or plan their journey? Because of this dilemma, it is not sufficient to optimize a website on the basis of generic keywords alone. Even in the unlikely case that a new landing page in Germany can achieve a satisfactory ranking on this basis alone, there is no way that it will satisfy the intentions of every user who enters those search terms. This leads to negative usage-related KPIs, which in turn lead to the page being demoted by Google. In addition, there is a high probability that Wikipedia will be the highest-ranking page for generic keywords on any given subject – and Google answers most generic queries itself via the Knowledge Graph.
Pros & cons
Weighing up the advantages and disadvantages of generic keywords
Generic keywords generate high levels of traffic.
In the ideal case, generic keywords are able to satisfy the intentions of the customer, or at least lead them closer to the product they are looking for.
Generic keywords can allow you to establish initial contact with the customer.
Generic keywords exist within an intensively competitive environment.
Generic keywords tend to achieve very poor conversion rates on transactional websites.
Poor results are achieved for KPIs like time on site, bounce rate and pages per visit, resulting in the down-ranking of the landing page or domain.
Long-tail keywords
Niche keywords and keyword combinations are the optimal solution
If you're looking to launch a new website or optimize an existing website in Germany, our SEO agency will advise you on the adoption of so-called 'long-tail keywords'. While search volumes for long-tail keywords are typically much lower than for their short-tail counterparts, the total volume achieved across multiple combinations can often bring the desired success. Long-tail keywords such as 'buy Nike shoes', 'builders in Berlin' or 'hotels on Lake Garda' clearly reflect the user's intention and enable the creation of a perfectly optimized sub-page.
At this stage of keyword research, it is important not to get mired in detail but to focus on combining two to three keywords in the title of the page. Additional niches can then be incorporated when creating the content. If, for example, optimization is being carried out for the keyword 'hotel on Lake Garda', a hotel provider or comparison service might consider using the following secondary keyword combinations:
5 star hotel Lake Garda
Boutique hotel Lake Garda
4 star hotel Lake Garda
Bike hotel Lake Garda
Hotel Lake Garda dog-friendly
Motorbike hotel Lake Garda
Wellness hotel Lake Garda
Couples hotel Lake Garda
Taking into account search engine optimization factors and the product at hand, the website operator must now decide whether to create multiple individual landing pages or whether the majority of topics can be represented on a single landing page and a filter selection option applied. An argument can be made for both options on the basis of the search volume. As such, the guiding question must always be: 'Am I satisfying the intention of the user?' This is the key consideration that should underpin the creation of any landing page.
Tools
Tools for businesses or agencies performing keyword research in Germany
It's not always necessary to use paid-for tools from the outset; a meaningful initial round of research can also be accomplished with their free counterparts. Among other things, the Google Suggest and 'Related queries' functions from Google provide a respectable starting point. Other tools include:
Google Keyword Planner
Google Trends
Keyword.io
Ubersuggest
That said, businesses who wish to make use of Google-independent tools while still enjoying access to a solid pool of data should look to the professional tools often used by SEO agencies. Examples of paid-for providers include:
Ahrefs
KWFinder
Searchmetrics
SEMrush
SEO in Germany
Special considerations for German-language searches
'Handy', not 'Mobiltelefon': pseudo-anglicisms in the German language
The German language features a number of particularities that must be borne in mind when conducting keyword research. In particular, pseudo-anglicisms – words that appear to originate from English, but are not necessarily used in a way English speakers would understand – are a source of confusion for many. One of the best-known examples of a pseudo-anglicism is 'Handy', which is used by German speakers to mean 'cellphone' and is searched for by 167,000 potential users per month. In contrast, the official German term, 'Mobiltelefon', is searched just 36,700 times. It is clear, then, that mobile providers should optimize their websites for the prevailing term 'Handy'. Considerations of this nature can only be managed successfully by experts (e.g. in local SEO agencies) who are familiar with the particularities of language use in Germany.
The word 'Handy' is a pseudo-anglicism that appears, at first glance, to originate from the English language. But where German speakers would use 'Handy', English speakers use 'cell phone' (American English), 'mobile phone' (British English) or simply 'phone'. The word 'handy' means something quite different.
There are many other examples of pseuo-anglicisms in the German language. One example is 'Oldtimer', for which the English equivalent is 'classic car' or 'veteran'. Other examples from recent usage include 'Best Ager' (meaning someone who is over 50) and 'Mobbing' (meaning bullying).
Regional distinctions and language norms in Germany
When conducting keyword research, many website operators fail to account for regional differences in the way language is used (e.g. in product descriptions). Among other things, this can be clearly seen in any text to do with cooking or the kitchen.
A well-known example of this is the 'Frikadelle', a type of German meatball that is known variously as the Boulette, Bulette, Bratklops, Fleischpflanzerl, Fleischlaberl, Fleischküchle or Faschiertes Laibchen, depending on which part of Germany you are from. A similar number of naming variations exist for the humble 'Kartoffel' (potato), which is also known as an Erdapfel, Erdbirne, Potaten, Tüften, Bumser, Grumbeere, Grundbirne and many other names. These are just two examples of many!
If a website includes recipes, certain regions can be inadvertently excluded entirely through the use of (or failure to use) certain keywords. However, this has been partially compensated for by Google's algorithm in recent years.
White paper
Is translation alone enough to achieve effective positioning for your international website?
In this white paper, we explain why keyword research is essential to allow you to be found online by target groups worldwide.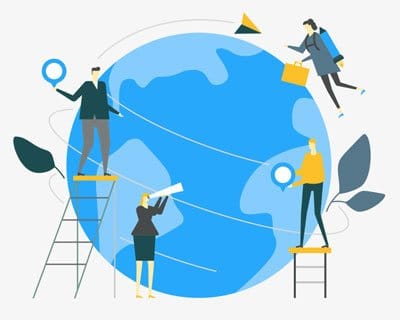 Informational, transactional or navigational
Categorization of keywords by search intent
3 categories of search queries
As part of our SEO and keyword research process for Germany, we also categorize keywords. The reason for this is that different types of keywords are handled differently by Google. Google classifies search queries into three categories:
Informational search queries
Transactional search queries
Navigational search queries
What are informational search queries?
These queries were the original reason for establishing search engines on the market. Queries such as 'home remedies for a cold', 'how to cook rice' or 'how to groom a dog' are targeted directly at obtaining information. To answer such queries, advice pages and video tutorials explain all kinds of topics in a highly comprehensive fashion. Wikipedia is probably the most common search result for informational queries.
Whenever German keyword research deals with queries in this area, it is important to consider exactly what the user is looking for. What is the exact answer to their question? In connection with the query 'home remedies for a cold', users might also enter more detailed queries such as 'home remedies for a cold baby', 'home remedies for a cold toddler' or 'home remedies for a cold pregnancy'. Of course, any text that aims to answer these questions must also offer general information about colds. 'What to do about a cold', 'get rid of a cold quickly', 'how long does a cold last' or 'medication for a cold' could be relevant keywords for a comprehensive text on this topic.
What are transactional search queries?
These keywords indicate a clear intention to buy. They typically comprise the name of a product plus a keyword such as 'buy', 'order', 'book', 'download' or 'contract'. However, some search queries suggest merely that the user is thinking about buying or booking. 'Flight Berlin Munich' suggests to the search engine that the user is prepared to book a flight if the conditions are right. In this case, the search results are usually shops or price comparisons. In these cases, Google places its own products in the mix in the form of Google Shopping, Google Hotels and Google Flight Search, establishing further earning opportunities for Google in addition to ads. This means that the website operator is not only competing with other websites, but with the search engine itself. Experience has shown that Google tends to position its own products in the foreground.
Transactional keywords are where competition is highest. This is understandable, since ultimately, transactions are where money can be directly earned. Despite this, keyword research in Germany shows that smaller German shops can perform competitively in their niches alongside large competitors such as Amazon, Ebay and Otto & Co. Certain product specifications, material specifications and/or colours are more than capable of achieving top rankings.
What are navigational search queries?
With a navigational search query, the user already knows the result they are looking for. Brand names such as Apple or Amazon occur particularly frequently in this category, as do combinations such as 'Apple contact', 'Amazon support' or 'dentist phone number'. Optimizing for such queries is generally not worthwhile and to all intents and purposes offers no added value. However, these keywords can be very useful as supplementary information on a product.
Before joining MONDIS, members of our team worked for:

All rights to trademarks belong to the respective owners.
Google local search in Germany
Considering local search queries in keyword research
Why local search?
Google's local search function should also be borne in mind when conducting keyword optimization. It is of particular relevance to local providers, who should be sure to include appropriate keywords on their website.
Around 30 % of all web search queries have a local intent.
Around 50 % of all mobile search queries have a local intent.
What are some examples of search queries with a local intent?
Tax advisors
Beauty salons
Restaurants
Shops
A local search is limited to the place where the user is located at that moment in time. Clearly, a search for 'restaurants' in Munich will return different results than the same search in Hamburg or Berlin. Where Google is able to assign a user to a location, the search results are automatically adjusted accordingly.
What are users looking for from a local search?
When conducting keyword research for local searches in Germany, it quickly becomes clear that user intent plays a key role. Which user intents are particularly important in the context of a local search?
Prices
Type of service
Contact
Address
Directions
Reviews
Photos
We always consider the particularities of Google's local search function when working on websites with relevance for local searches.
FAQ
Frequently asked questions
What are the advantages and disadvantages of generic keywords?
Generic keywords generate a high search volume, but are a particular challenge in search engine optimization. This is because, by their nature, it is impossible for them to reflect the search intent of every user. Only if they are sufficiently relevant to the desired outcome of a given user can meaningful initial contact be achieved. The disadvantage of generic keywords include poor conversion rates and poor results for KPIs like time on site or bounce rate. This is because users tend not to land on their desired product or service straight away.
How can niche keywords or keyword combinations help?
SEO agencies use niche keywords or keyword combinations to capture a specific user intent. These generate a lower search volume, but allow the product or service to be matched more precisely with the user's intention and displayed on a landing page. When creating landing pages, a decision may be made to incorporate several keyword combinations on one page or to create a separate landing page for each niche keyword.
What categories of search queries exist?
Keyword research involves the classification of search queries into various categories. Both Google and SEO agencies cluster keywords into three groups. These are: informational search queries, in which helpful information is sought; transactional search queries, in which an interest in buying takes centre stage; and navigational search queries, which are often entered when a user wishes to establish direct contact with a company.
Which tools do SEO agencies in Germany use to conduct keyword research?
Google Keyword Planner, Google Trends, Keyword.io or Ubersuggest are free tools that can be used for keyword research. Professional SEO agencies also tend to use paid tools based on extensive independent databases, such as Ahrefs, KWFinder, Searchmetrics or SEMrush. The combined use of several tools is recommended in order to obtain a comprehensive and meaningful set of results.
GET IN TOUCH
In-depth keyword research in Germany by SEO agency MONDIS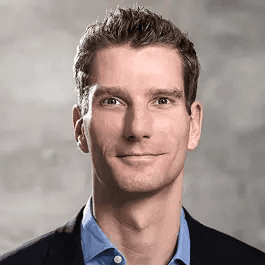 We know exactly what makes the German market tick. Drawing on our many years of SEO expertise, we identify search terms to help your website achieve top search engine rankings in Germany, Austria and Switzerland.
Contact: Michael Quast, Managing Partner
Telephone: +49 30 48496622-0
Email: contact@mondis.de