We help businesses improve their search engine rankings worldwide.
MISSION
Your international SEO/SEA agency & website translation specialist in more than 40 countries
We work with native-speaking experts from around the world to define and implement effective SEO and SEA measures for international websites and tailor them for the local markets of our clients.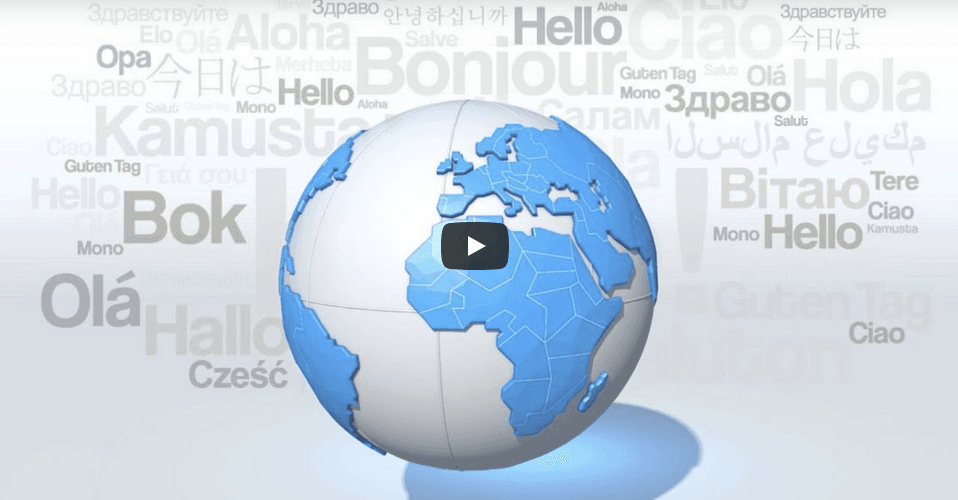 These clients trust MONDIS All rights to trademarks are the property of their respective owners.
ABOUT US
Agency for holistic SEO & online marketing – in Europe and worldwide
MONDIS is an online marketing and international SEO agency. It specializes in international SEO consulting for companies seeking to connect with target groups in Germany, across Europe and around the world. It also offers expert support to businesses looking to improve the performance of their existing global portal. As part of our strategic SEO consulting process, we work with ur clients to develop individual SEO solutions for their international expansion. Later in the process, we oversee the operational implementation of these measures and the ongoing SEO optimization of international websites. Our global network of highly specialized online marketing experts supports us with native, local know-how, directly from the target markets.
Many of our customers are looking to strengthen their presence in international markets in order to connect with new target groups and win new sales. In order to gradually establish and expand this desired global presence, long-term, continuous SEO optimization is required. Technical search engine optimization is a vital piece of this puzzle, since it forms the 'structural foundation' on which all other (largely content-based) SEO measures are subsequently built. In order to make an online shop or company website fit to compete internationally, we assemble a team comprised of knowledgeable SEO consultants from our Berlin head office and native-speaking specialists from around the world. Within this context, multilingual on-page optimization is an important success factor for global competition. This facet of optimization includes international keyword research and SEO translations as well as intelligent content marketing and international link building.
International online marketing positions your business effectively in global markets
A company's website is the basis for almost all of its online marketing activities. To equip a website for competition in international markets, a range of search engine optimization measures are required. These include international keyword research – which is carried out locally in the target countries – and the SEO-optimized translation of website content into all key languages, including European languages. However, the required measures typically go much further than this. They depend on the specific requirements of the target markets, which our local SEO consultants are excellently placed to identify.
Native-speaking SEO specialists are vital for efficient international SEO
Alongside SEO consulting, operational SEO project management is an important part of our portfolio. As part of our centralized management of international projects, a range of SEO specialists in and from the target markets are deployed in our teams alongside at least one SEO consultant from our head office. This wealth of expertise is indispensable when it comes to content-based SEO measures such as keyword analysis and comprehensive international on-page optimization. Thanks to close cooperation with native speakers, we are well placed to infuse our projects with indispensable market-specific know-how. Depending on your wishes and needs, we can also integrate relevant resources from your company into these international teams, resulting in the optimal combination of online marketing competence and product expertise.
Technical search engine optimization in the international context
Is your website well equipped for internationalization from a technical SEO perspective? Can your content be 'understood' and indexed by internationally relevant search engines? To answer these questions, we carry out an SEO audit as the first step in your international technical SEO journey. Here, we review the technical status quo of your website and the extent to which its functions comply with the current recommendations of major search engines. As well as examining the entire information architecture – including usability, the structure of the page hierarchy and internal linking – we examine your website's 'crawlability', indexing, indexing logic and loading times.
International content creation
A well-thought-out, imaginative international content marketing strategy is indispensable for any online business seeking success in global markets. High-quality, unique and relevant content is required for the most important topics, products and keywords. In addition, this content must be implemented in multiple languages and tailored to suit the target market. Your multilingual corporate messages and product descriptions must 'chime' with customers in the various target markets. As such, it's important to find the appropriate tone of voice for targeting users and to identify market-specific use cases. Most importantly, you must find the keywords that potential customers in the target market are most likely to use to search for your products and services. High-quality, SEO-optimized, expertly translated content provides the optimal basis for profitable content marketing in each target country.
International backlinks
A further important building block for cross-national SEO success is international link building. In search engine logic, the backlink structure of a website is extremely important in determining how the website is ranked in search results. Here, too, it is less about the quantity of linked websites than the quality. If the websites linked to your website via backlinks are of high quality, the search engines will reward you by ranking your own website higher on the search results pages (SERPs).
International SEA
International search engine advertising is another field in which we tailor our approach to your potential global customers. When it comes to running a campaign or creating a landing page, ways of targeting users and conveying messages can vary significantly depending on the cultural, economic, political or climatic conditions of the target market at hand.
SEO and website translations
Your website or online shop is your globally visible business card, and is often the first point of contact with potential local partners and customers. We provide expert, SEO-optimized translations of your website content by native speakers with SEO expertise and in-depth market knowledge. By doing so, we not only ensure that you are found by your international customers via locally relevant search engines; we also guarantee that your messages are conveyed effectively and engagingly for each target market. We take into account all cultural nuances and use exactly the keywords your local target groups are looking for.
GET IN TOUCH
How to reach us
Drop us a note with your plans and ideas. We'll let you know how we can help you!